Venture into the security thickets at CyberThreat18
Banish the fear of hidden dangers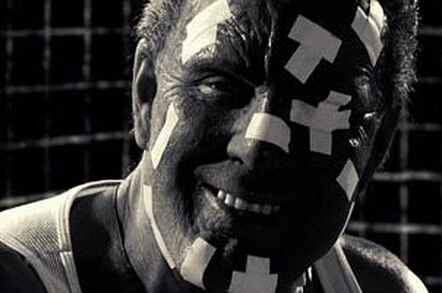 Promo Sometimes it can seem like the IT security landscape is shifting so fast that you have to keep running on the spot just to stay upright. A new event coming to London this month aims to help exhausted security professionals breathe easy, confident they have the information they need to meet the risks ahead.
Hosted by the UK's National Cyber Security Centre, a part of GCHQ, and the SANS Institute, CyberThreat18 runs on 27 and 28 February at the QEII Conference Centre in Westminster.
The event brings together a packed schedule of talks on a broad range of familiar and less familar topics by security experts and prominent industry figures, interspersed with team-building events and hands-on challenges designed to put both your defensive and offensive skills to the test.
Keynotes come from Stephen Sims, Faculty Fellow of the SANS institute and author of some of their most advanced PenTesting courses, and renowned bug hunter David Litchfield who promises: "A surprise with something very cool and technically brilliant". They are followed by speakers including:
Alex Davies, senior threat hunter at Countercept, on the nefarious use of memory injection techniques and how to detect them.
Aatif Khan, cyber security researcher, outlining the hacking threat to civil drones.
Ryan Nolette, security technologist at SQRRL, on how to spot attackers moving sideways into the network.
Bogdan Necula, operational analyst at European anti-fraud organisation Olaf, on Analysing the Bad for a Greater Good, a case study illustrating the workings of the DDoS market.
Kevin Breen, head of Content at Immersive Labs, on Hunting Pastebin for Fun and for Profit, showing how Pastebin can be a treasure trove of information for hackers
Rachelle Saunders of Helical Levity standing up for programmers in a talk entitled Secure Code: Not Actually That Easy Smarty Pants
There's a chance to take part in a capture-the-flag event and a hackathon on both afternoons.
Registration details are here.
Sponsored: Becoming a Pragmatic Security Leader