Uber saddles up for a new cycle of controversy
Enters the dockless bike business, which is – ahem – not without its critics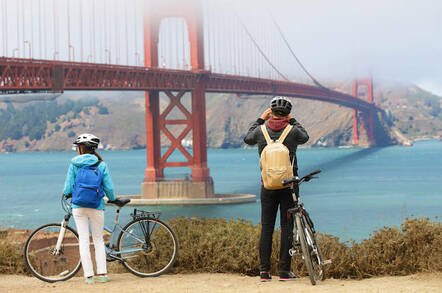 Uber has entered the bicycle-sharing business.
The controversial company has revealed plans to work with bike-share company JUMP to let users of its app rent "electric-assist" two-wheelers for US$2 per 30 minutes. The bikes unlock when a code is typed into an onboard keypad and the treadlies are tracked by GPS to make them easier for riders or operators to find.
The bikes are dockless, so unlike London's Santander Cycles or New York City's CitiBikes, users don't need to return them to a specific location. Instead, users dismount and... that's when the fun starts.
In your correspondent's home of Sydney, several bike-share companies recently moved in and their vehicles have quickly become controversial as users leave them in inconvenient locations. Sydney's beaches, for example, are at the bottom of steep hills and tourists tend to ride a share bike in and take a bus out, leaving local authorities with mountains of bikes to manage while they wait for operators to relocate their fleets. Vandals have joined in, too, with plenty of the bikes found damaged, in bins, rivers, or atop traffic signs.
JUMP has tried to avoid that with a design that lets users lock bikes to racks or poles, rather than the wheel-immobilising locks offered by many other bike-share companies. But The Register can see no compulsion to lock its bikes sympathetically.
Uber has therefore ridden into a storm at a time the company needs to fight on more fronts like it needs a hole in the head.
But the company may also be onto something: other dockless bike share companies charge a deposit and have burned cash at quite a rate as they seek customers. Uber hasn't mentioned any upfront charge and, by bringing its huge user base to JUMP, might just be able to muscle other bike-share companies aside.
Uber Bikes are only available in San Francisco for now. ®