Tsk-tsk, fat cat Softcat: Milk-slurping reseller taken to court
£830m listed firm eventually settled its unpaid moo juice bill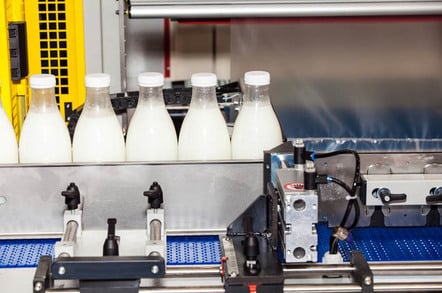 London Stock Exchange-listed tech box-shifter Softcat was taken to courts by a Leeds newsagent after the £832m turnover company failed to settle its milk bill.
The cream-scooping company, whose gross profits last year were a wallet-bulging £136.3m, was being chased over an unpaid invoice of £840 for its Leeds office.
The total claim was £900 once newsagent Omran Malik's costs were factored in. Malik runs a Mace convenience shop on Carlton Parade, Leeds, around half a mile north of Softcat's Leeds offices.
"I have supplied the defendants' office in Leeds with deliveries of milk," said Malik's claim form, lodged with the county court. "I have been issuing invoices on a monthly cycle direct to Softcat PLC head office in Buckinghamshire. My final reminder was sent on the 04/10/2017 by 1st class signed for delivery to both offices."
El Reg asked Softcat MD Colin Brown why his listed company hadn't paid a vital supplier. We left a message but didn't hear from him. When we rang the firm itself, we spent an entertaining five minutes being bounced from employee to employee who initially assumed we were having them on.
The Register is always deadly serious about milk, whether paid-for or otherwise.
Finally, we reached outgoing boss Martin Hellawell - he is set to become Softcat's chairman - who told us he was on his way to the Leeds office today and planned to "pop round" to see Mr Malik to "say sorry".
"I'll apologise profusely to Mr Malik," said Hellawell, "it sounds like we sorted it out but that [paying bills late] is a bit crap."
Malik told us that the fat cats agreed to hand over the cream, saying they "were very apologetic" and "settled in full, very quick" once the court claim reached them.
Softcat's incoming chief exec Graeme Watt is to receive a base salary of £450,000 per annum, as we reported when he was hired late last year. He is set to start on April Fools' Day. The milk bill could have been paid for with less than a day of his salary. ®
Sponsored: Your Guide to Becoming Truly Data-Driven with Unrivalled Data Analytics Performance