Wanna get agile AND into containers? We can help...
Continuous Lifecycle London gets two days of workshops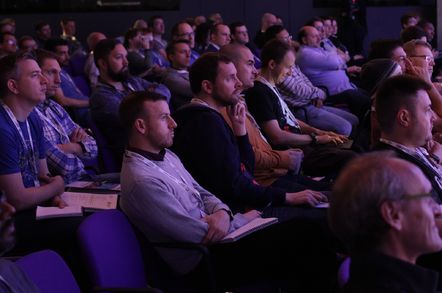 We've got a cracking lineup of workshops at Continuous Lifecycle London this year, and because we're spreading them over two days, you've got double your options for taking a deep dive into the topic of your choice.
On Tuesday, May 15, we've got Agile pioneer Linda Rising on Influence Patterns for Practitioners. Linda knows all about influence - her work work on patterns in software, architecture and organisational change laid the foundations of the scrum and agile approaches which revolutionised software development and deployment.
Also on Tuesday, Symphonia's Mike Roberts will discuss the benefits, trade-offs, and concepts behind Serverless Architecture, before taking you on a journey of building a Serverless application using Amazon Web Services (AWS) technologies like API Gateway, Lambda, DynamoDB, and SNS.
On May 18, we have a trio of workshops going deep on containers and microservices. Continuous Lifecycle Ben Hall returns to deliver a workshop on Kubernetes, while Eberhard Wolff will deliver an all day session on Microservices Alternatives. And we've just added Giant Swarm's Paweł Kopiczko and Ross Fairbank, who will deliver a session on Developing Operators for Kubernetes.
On the same day, continuous delivery pioneer Dave Farley will be leading a workshop on Continuous Delivery: Theory and Practice.
Each of these sessions will take you deep on the subject in question. Together with the broad range of topics on the conference agenda, and two outstanding keynotes, we reckon Continuous Lifecycle London offers an unparalleled chance to learn from, and socialise with, some of the best in the world when it comes to software development and deployment. And DevOps. And containers.
And you can still bag all of this at our early bird prices. Head over to the Continuous Lifecycle Website now for the full lineup, and those earlybird ticket prices. ®