Tax Google and Facebook for a job subsidy scheme? Sigh
If you want more public interest journalism, you need a Big Gov IT Project™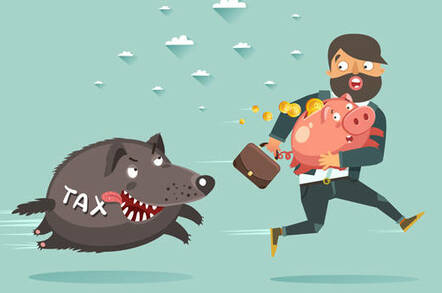 Comment As British politicians are urged to target Facebook and Google with a new tax and pour the profits into a scheme for funding public interest journalism, it's worth taking a close look at the vested interests demanding this course of action.
At a Society of Editors conference held last week, former Minister of Fun* John Whittingdale said that he had asked Facebook and Google to pay into the BBC's Local News Partnership.
That partnership was formed to, ironically, help break the BBC's dominance over the UK online news sector by diverting licence fee cash from the Corporation's coffers into paying for local newspapers' council and court reporters.
Caught between the advertising competition of Facebook and Google and the Beeb's army of web news reporters, local news media companies inevitably lost huge amounts of advertising revenue – and some may think that their executives decided to flog the dying horse for every last quid before bailing out.
"I first floated this idea at a speaker's lecture about three months ago, and I've had very preliminary conversations with Google and Facebook and I can tell you, they did not appear immediately enthusiastic," said Whittingdale.
Naturally, no company welcomes a new tax, especially one proposed to them by a former minister. Yet the proposition is reasonably sound – though those who stand to benefit from it are certainly not altruists selflessly devoting themselves to the public interest.
The basic premise behind the Local News Partnership (LNP) is that payroll costs for employees of local newspapers are funded by the LNP. For newspaper companies, this is manna from heaven: by taking out those overheads you can increase the number of people creating the product, the newspaper, for no extra investment yourself. A crafty media owner – such as Newsquest, which owns a large number of local and regional papers – can therefore shuffle existing, and possibly more expensive, staff around its newsdesks in favour of the "free" labour funded by Google and Facebook via the telly tax.
Newsquest was the company which took a £245,000 bung from the Welsh government intended to fund journalists' jobs (sound familiar?) and later had to hand it back after trousering the cash and then making people redundant anyway.
What's the answer? A government-wide IT contract... well, extension of one
If you cut through the verbiage about increasing the number of council and court reporters, though, this tax-internet-firms-pay-into-LNP idea is just an employment protection wheeze. Dare we say it, here on The Register, a much more effective idea would be to implement a large-scale government IT contract.
Court reporting in the United States is dead easy. Over there they have a computer system called PACER (it's an endearingly American backronym, "Public Access to Court Electronic Records"). Once you've been accredited and linked a corporate credit card to the system, reporters can log in and browse around the documents filed in ongoing court cases. Here's a typical view of it: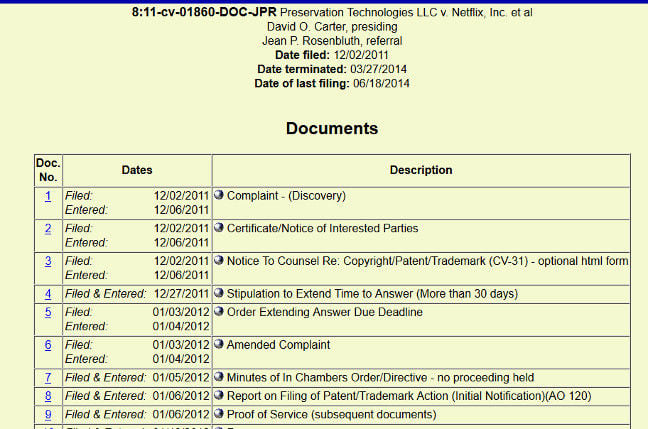 A typical view of PACER, picked at random for illustrative purposes
If you genuinely wanted to make court reporting easier and simpler, you'd take the seemingly inevitable Google and Facebook tax and fund a UK-wide rollout of PACER and access to it for legitimate news organisations. Or, even more sensibly, you'd fund news media access to the existing UK equivalent system. You'd also need to bump up enforcement of contempt of court laws and so on, but that's far from impossible.
With access to such a system, you would vastly reduce the amount of time-consuming attendance at court that British court reporting inevitably involves. The American system has the edge because a reporter at one end of the country can report on cases at the other end without needing to travel. Instead of waiting for a barrister to read out a 30-page document you can read the original from the comfort of your own office. It would be a step change in British court reporting and a far better use of resources than subsidising jobs at companies notable for closing newspapers and cutting jobs to the barest of bare minimums necessary to produce the product.
It's probably far too straightforward and doesn't grease enough palms in the process, though. ®
* He was Secretary of State for Culture, Media and Sport from May 2015 until 14 July 2016.
Sponsored: Becoming a Pragmatic Security Leader