Hey Europe, your apathetic IT spending is ruining it for everyone
Gartner predicts buyers ready to splash 4.5% more cash globally in 2018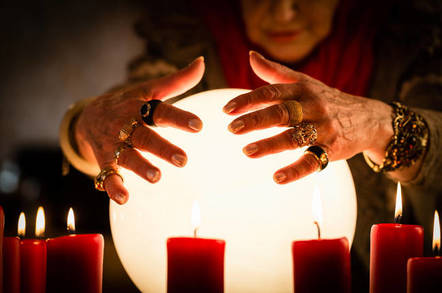 Listless IT spend in Europe is dragging down the pace of global recovery, according to the latest prediction from entrail-prodders Gartner.
During 2018, IT expenditure on the continent is expected to increase 1.5 per cent to €667bn (£593bn). Worldwide IT spending is projected to total $3.7tn (£2.7tn) in 2018, an increase of 4.5 per cent.
"If you take Europe out of the equation, the global figure would be higher," said John-David Lovelock, research vice president at Gartner.
IT spend has remained stagnant for many years, but in 2017 the market began to pick up, increasing 3.8 per cent to $3.5bn. Meanwhile, spend in Europe increased 0.7 per cent to €658bn last year.
Lovelock attributes the overall trend of splashing out to an increased anticipation in business revenue growth, but he said they are shifting spend to areas such as digital business, blockchain, Internet of Things (IoT), and progression from big data to algorithms.
But he blamed continued uncertainty around Brexit – as well as the forthcoming GDPR changes – for making European buyers more cautious.
"However, there is still spend going on in Europe, with investment in cloud particularly strong as the market moves away from on premise. Obviously that would not happen if everybody believed it was all going to collapse after Brexit."
Lovelock noted that Europe has typically been two years behind the US when it comes to cloudy spend. Software and services are expected to be the biggest areas of improvement this year, forecast to grow 6.9 per cent (€83bn) and 3.1 per cent (€232bn) respectively. In contrast, investment in data centre systems fell 2.8 per cent to €34bn. Device spend is estimated to increase 0.8 per cent to €111bn.
Following Brexit, vendors were quick to push up the prices of products due to currency changes. Recent reports have said the pound could return to pre-Brexit levels after the Spanish and Dutch governments said they wanted to keep the UK close to the EU.
But Lovelock does not believe vendors will be in a rush to lower prices. "They have the opportunity to, but they probably won't. Once a higher price point has been introduced it doesn't change quickly. There is some justification in this as vendors will have made a loss on some contracts they committed to deliver on prior to Brexit." ®
Sponsored: Becoming a Pragmatic Security Leader