The Register Lectures: Planes, brains and automobiles
Power up your brain with our 2018 lectures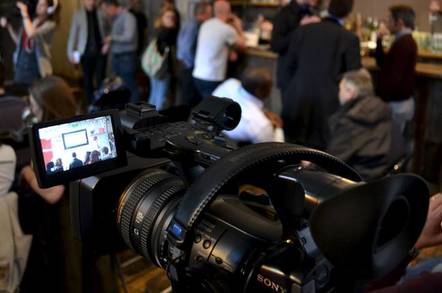 If you're worried you still haven't gotten your head around 2017, never mind the changes that 2018 will bring, don't worry: our next tranche of Register Lectures will give you the required brain charge. Or at least give you the opportunity to enjoy some talk, beer and chat with your fellow Reg readers.
On January 31, 2018, the National Physical Laboratory's Dr Gareth Hinds will join Reg readers to discuss What will drive our cars when the combustion engine dies and what the ban on diesel and petrol cars by 2040 means for the future of transport. NB: The date for this event has changed. If you have already bought a ticket, please get in touch to confirm whether or not you can make the revised date. Tickets here.
On February 27, 2018, we will be joined by Professor Coral Dando and Professor Thomas Ormerod, who will be telling us about a promising new approach to Detecting Deception - Controlled Cognitive Engagement (CCE) - that they claim is 20 times more effective than existing security screening practices. Tickets here.
In an age of increasing automation and biometric verification, the approach is revolutionary: engaging with people directly, as opposed to simply relying on automated techniques, such as facial recognition.
On March 20, join us for an evening of film and conversation as we preview Secret Spitfires – a brand-new documentary telling the story of the unlikely people and unexpected places that helped ensure the continued production of one of Britain's most iconic fighter aircraft in spite of devastating bombing by Hitler's Luftwaffe. Tickets here.
Host Ethem Cetintas, a seasoned TV and documentary producer, will field readers' questions about how an army of unskilled children and adults, operating in total secrecy, ensured the RAF's Spitfires kept flying.
The venue for all these talks is the Yorkshire Grey on Theobalds Road, London. Doors will be open from 6.30pm, with the starting time 7pm. As ever, refreshments of the liquid and solid variety will be available. We'll break for a drink and a bite following the presentation, after which the floor will be open to questions.
These are just the first three of what promises to be a fairly full lecture programme for 2018. But if there's anything you'd like to hear more about, drop us a line. And if you want to get up to speed on our previous topics, head here and get viewing. ®