Hold on to your aaSes: Yup, Windows 10 'as a service' is incoming
*Gulp*
Windows Mixed Reality: Launch spoilt by lack of content
Windows 10 Fall Creators Update introduced support for Windows Mixed Reality, a VR (Virtual Reality) platform supported by new headsets and controllers from partners including Acer, Asus, Dell, Samsung and Lenovo. I took the opportunity to look at it more closely over Christmas (with thanks to Acer for a loan headset). It is classic Microsoft: there is plenty to like in that the platform works well, but it was launched prematurely with little actual content available. On launch, the press were assured that the system was compatible with Steam VR, giving access to a reasonable range of games, but it turns out that this is in preview, not all games are supported, and there are limitations such as lack of haptic feedback and some controller issues.
On the plus side, the "inside-out tracking", which avoids the need for setting up tracking sensors in the play environment, is a great feature. Still, right now most users are better off with the fully Steam-supported Oculus Rift or HTC Vive, and Microsoft will have to fight to maintain momentum for its Mixed Reality platform.
You can also expect the look and feel of Windows 10 to evolve, influenced by Microsoft's Fluent Design System. The task bar, Share dialog, Clock Calendar and volume flyouts have been tweaked in build 17063. This is a long and gradual process, and it is hard to see how Microsoft will ever completely do away with the old-style Control Panel, for example, because it is extended and relied upon by third-party components.
Cortana, Microsoft's digital assistant, is also being developed. Added in build 17063 is support for Spotify, so you can play specific tracks, and ask what is playing, through voice input.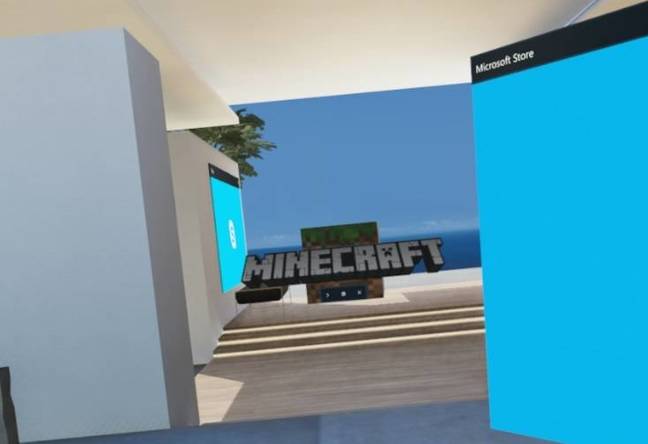 Windows Mixed Reality suffers from a lack of content
Windows Services for Linux (WSL), perhaps the most compelling feature of Windows 10 for developers and technical users, is improved in the latest insider builds to support background tasks running in Linux, such as sshd (secure shell server) and httpd (web server), even when all terminal window are closed. This is progress towards making WSL more useful as a system component. Unfortunately, you cannot yet have Linux processes run on start-up, other than via a scheduled task, nor can you run them without a user logged on.
A handy command, wslpath, has been added in WSL to translate a Windows path to a Linux path.
A couple of Linux tools have also come over to the Windows side. The latest build of Windows 10 supports Tar and Curl in the Windows command prompt. Tar is for creating and extractive archive files, and Curl is for retrieving files across the internet. These are especially useful for containers running the Nanoserver build of Windows, where PowerShell is not available.
On the business side, Microsoft will continue to integrate more deeply with its cloud services, including Office 365 and Azure Active Directory. Windows AutoPilot is a cloud-based service for deploying Windows 10, where PCs are pre-registered to an organisation using a hardware ID, and configured automatically when the user first logs on.
Windows 10 in 2018
Microsoft today is growing its cloud business, Office 365 and Azure's various services, but what is the future of Windows? Now in effect without Windows phone, the company relies on apps running on Android or iOS for its mobile presence. Desktop PCs and traditional laptops remain important, but the company is being left behind in a number of strategic areas, especially consumer technology. Cortana is a long way behind Amazon Alexa, Google Assistant or even Apple's Siri, making it difficult to progress in areas like home automation. In October 2017, Microsoft announced the end of its Groove Music subscription service, another consumer retreat. There is still PC gaming and Xbox, and the fact that a high-end PC is the best gaming platform bar none.
The company also continues to struggle with its Store, despite its strategic importance. Developers with innovative ideas develop apps for mobile platforms, not for Windows. Microsoft's efforts to make Windows more secure also depend in part on persuading users to look first to the Store for applications, rather than installing applications from other sources.
Edge is a strong browser, but Microsoft's problem here is adoption, thanks to general satisfaction with the competition, Google's strong promotion for Chrome, and the fact that pragmatic developers tend to point users towards Chrome as the safe choice.
Windows in business looks in better health, thanks to factors including synergy with Microsoft's cloud platform, strong new features like the Linux subsystem, and some success for the Surface range in promoting PCs as a premium platform rather than just a commodity operating system.
What about Windows as a service? It is gradually taking hold, though the huge mix of PC hardware out there is not as robust as, say, an iPad, when it comes to installing major system upgrades and there are always some support calls or frustrated home users as a result.
As for new features, it is hard to enthuse about Timelines or Sets as things that are likely to make a big impact; and whether third-party application suport for Timeline will come is an open question.
What users and businesses value most is better security, stability and consistency; but it does no harm to have wonderful new features as well. Windows Services for Linux is one such; it is perhaps a shame that the best recent innovation in Windows is about incorporating an alternative operating system. ®
Sponsored: Your Guide to Becoming Truly Data-Driven with Unrivalled Data Analytics Performance