SAP customers won't touch the fluffy stuff... so here's another on-prem HR data tool
ERP giant overstated cloudy SuccessFactor's success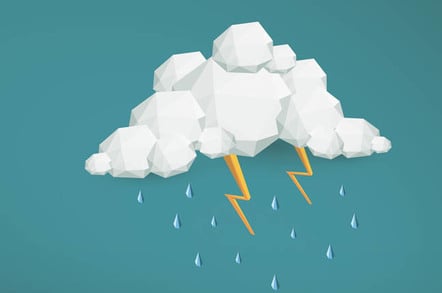 SAP has revealed it is working on a new on-premises human capital management system, admitting that many of its customers are still not ready for the cloud.
The German ERP giant had previously promised it would continue support for its existing on-premises solution, SAP ERP HCM, until 2025.
But today SAP announced it was developing a new on-prem HCM product with maintenance planned until at least 2030.
In an apparent bid to see off concerns about commitment to the fluffy stuff, SAP stressed that "the bulk of planned innovations" in HCM would be focused on SAP SuccessFactors – the cloud-based solution it acquired way back in 2011.
But the move could be seen as a blow to the firm, which has historically struggled to shift to the cloud and change its licensing model.
Even as recently as October last year, SAP boss Bill McDermott was forced to reassure analysts after quarterly results showed a slowdown in new cloud bookings. At the time, he said the firm was "not moving or changing off" its 2020 vision of a 30 per cent growth in cloud.
However, in today's announcement, SAP indicated that its customers aren't embracing the cloud as quickly as execs might like.
"While an increasing number of [customers] are migrating to SAP SuccessFactors solutions to accelerate their digital HR journeys, we also recognize that every customer journey is unique and must be undertaken at each customer's own pace," it said.
For some customers, SAP continued, "this includes a desire to deploy their HCM solution in an on-premise environment for the foreseeable future".
The new on-premises HCM option, which is slated for 2023, aims to meet that demand, SAP said.
It will be based on the existing SAP ERP HCM, with "comparable functional scope (except for the SAP E-Recruiting application and SAP Learning Solution)".
SAP added that it expected the shift to be a "nondisruptive transition" for customers.
"It is planned that customers running an integrated ERP and HCM deployment in one instance today can move to a partitioned deployment model and run the offering on a separate instance," the statement said.
The new solution is intended to be deployed alongside, and integrated with, SAP S/4HANA, which the firm hopes will drive uptake of its latest business suite.
That in itself has been plagued with confusion over pricing, licensing, migration and deployment when first launched in 2015 – although it has since claimed to be well on the way to ironing those issues out.
SAP said that there would be a licence conversion programme for customers that wanted to move onto the new on-premises HCM.
"It is intended that customers can license the new solution and start migrating to it using planned SAP-provided migration tools and services," SAP said. Details are expected to be finalised this year. ®
Sponsored: What next after Netezza?