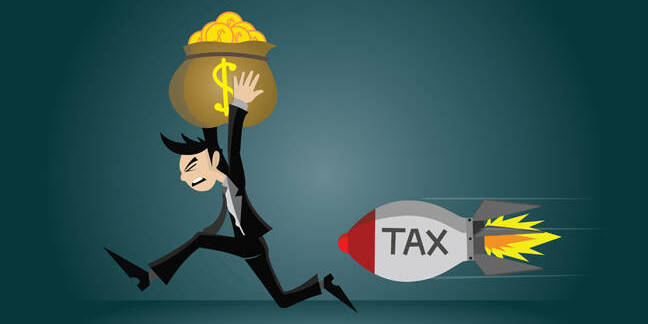 Tech firms are indirectly costing the UK government millions in "human surveillance" of extremist content and should have a windfall tax levied against them to make up for it, according to security minister Ben Wallace.
Wallace said that inaction from internet giants means the cost of tackling terror content is "heaped on law enforcement agencies" – and the state should be able to recoup that in some way.
"I have to have more human surveil­lance. It's costing hundreds of millions of pounds. If they [internet firms] continue to be less than co-operative, we should look at things like tax as a way of incentivis­ing them or compen­sating for their inaction," he told The Sunday Times.
"Because content is not taken down as quickly as they could do, we're having to de-radicalise people who have been radicalised. That's costing millions. They [the firms] can't get away with that and we should look at all options, including tax."
The newspaper suggested this could take the form of a windfall tax, which is levied on businesses that bring in large profits deemed excessive or unfairly obtained.
Wallace justified the semi-proposal by saying that companies "will ruthlessly sell our details to loans and soft-porn companies but not give it to our democratically elected government".
His comments are the latest shot fired in an ongoing battle between industry and government over whose responsibility it is to keep terrorist content off the internet.
At the heart of the battle is the fact that governments, faced with continued terror attacks, need to be seen to be "doing something" in the eyes of the public – but actually hold little power over the tech firms.
For their part, companies say they are taking action, but their working groups are often seen as little more than talking shops. They also have to balance competing calls for continued freedom of speech and are – for good reason – reluctant to introduce backdoors in their services.
Meanwhile, the complexity of the problem, and politicians' apparent lack of understanding of the technical aspects of the debate, does little to grease the wheels of progress.
Some governments seem to be shifting away from flogging the end-to-end encryption horse. Back in October, the European Commission's security commissioner Julian King said it wasn't in favour of backdoors, for instance.
But in its place comes the spectre of increased regulation and taxes – the only real stick governments have left.
In early December, the Commission said that it would make a decision by May this year over whether legislation was needed to tackle illegal content on the internet.
Wallace's comments run in line with this, but whether the vague threat of increased taxes will have much impact on big firms' behaviours remains to be seen – especially given that various governments are already embroiled in battles to get the businesses to pay what they still owe. ®
Sponsored: Webcast: Simplify data protection on AWS