Liberty Global's sale of Austrian biz paves way for Voda merger plans – reports
Will they? Won't they?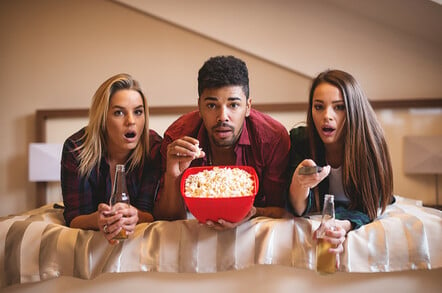 Liberty Global is rumoured to be near to closing a deal to flog its Austrian biz to Germany's Deutsche Telekom for about $2bn (£1.5bn), which could reopen merger talks with Vodafone in Blighty.
Blabbermouths briefed on the negotiations told the Financial Times that discussions between Liberty Global and DT over the unit are very advanced.
Folk told the paper the move was part of the business's plans to restructure ahead of negotiations with Vodafone about combining to create a global telecom and cable company worth about $175bn (£130bn).
Earlier this year El Reg reported that the long-rumoured tie-up between the two companies was back on the table.
Voda boss Vittorio Colao has made some not-so-subtle hints that he fancies his chances with Liberty, describing it as "an attractive combination [and] an interesting project", allowing Vodafone to challenge telcos across Europe.
"If Europe wants the creation of real alternatives to incumbents, Vodafone and Liberty are the only two guys in town," he said at Mobile World Congress in February.
The pair have history. In January, they completed a merger in the Netherlands to form a $3.7bn (£2.7bn) joint venture.
Who knows? It could be love in the New Year... ®