Surveillance law slip-up in sight for staff stalking citizens on socials
UK councils warned of thin line between overt and covert snooping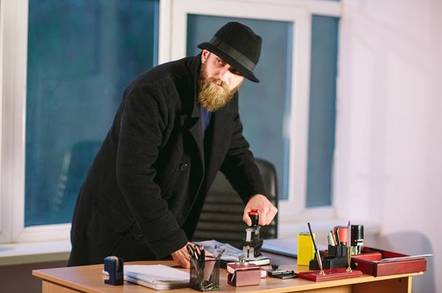 Authorities need to have rules in place to ensure that lawful social media snooping doesn't slip into covert ops, the UK's chief surveillance commissioner has said.
In his 2016-17 annual report (PDF), published today, the commissioner Lord Igor Judge set out the state of surveillance in the country.
It showed that, during the year April 1, 2016, to March 31, 2017, there were, overall, fewer surveillance authorisations than in the previous year.
There were 1,842 authorisations for property interference, down by 228 on 2015-16, and 237 intrusive surveillance authorisations, down by 58.
Law enforcement agencies' directed surveillance authorisations fell from 7,118 to 6,237, while other public bodies' directed surveillance fell from 2,029 to 1,887.
However, Judge emphasised that – even if there had been no authorisations granted to a specific body recently – constant oversight was necessary because public bodies are always able to use covert surveillance.
The inspection process "may reveal inadvertent use and misuse of the legislative powers", or uncover new issues, he said.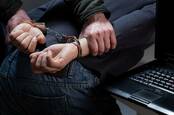 Comms-slurping public bodies in UK need crash course in copy 'n' paste
READ MORE
For instance, "the steady expansion in the use of the social media and internet for the purposes of investigative work provides a striking example of a potential new problem which came to light through the inspection system."
Judge said that it had become apparent that local authorities are using social media as part of their investigations, for instance tracking the sale of counterfeit goods or checking that people's living situation matches their claims.
Although authorities are permitted to look at information that's in the public domain, "repeated visits to individual sites may develop into activity which, if it is to continue lawfully, would require appropriate authorisation", he said.
In a bid to alert officials to the problem, the commish said that he had written to local authorities earlier this year to set out his concerns.
In it he urged councils to carry out internal audits on the activities of their "no doubt well-intentioned" staff and set up training and awareness programmes for them.
In the letter – an extract of which is published in the report – Judge said that staff who are unaware of the "complex legislative provisions" could end up acting unlawfully.
"Ignorance [of the law] would provide no defence to them personally, nor to the Council for which they were working," he warned.
Judge added that many authorities have "first-class arrangements" in place for the use of covert tactics, even if they aren't used, but "others do not".
And, even if they aren't planning to use social media, while bodies are authorised to carry out covert surveillance, "they should remain 'match fit'".
This year's annual report is the last, as the commissioner's work is being subsumed by the Investigatory Powers Commissioner's Office, which launched in September. ®