Alleged Uber black ops lawyer would rather not have his Xmas holiday ruined by Waymo, ta
Subpoena demands he fly from Florida to Cali by Thursday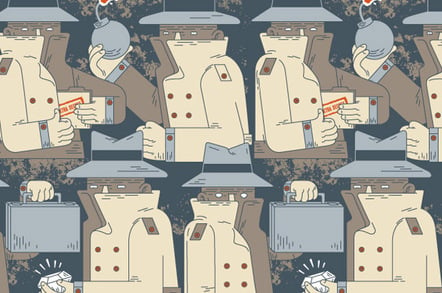 Former Uber attorney Craig Clark on Monday filed an emergency motion in a Miami, Florida, court to quash a subpoena directing him to testify in Waymo's trade secret lawsuit against Uber on Thursday on the other side of America in California – because he has holiday plans with his family in the Sunshine State.
"[R]equiring myself and my counsel to travel across the country at the height of the holiday season, and four days before Christmas, conflicts with personal and family plans and imposes an undue burden," Clark wrote in a declaration filed in support of his motion.
Clark also claims he hasn't had enough time to prepare to testify. He is one of two Uber employees axed in the wake of revelations the app maker paid hackers $100,000 to keep quiet about stolen customer data, and is said to have served as Uber's legal director of ThreatOps in the now infamous letter penned by an attorney representing former Uber security analyst Richard Jacobs.
The Jacobs letter contends, among other things, that Clark, along with current Uber employee Mat Henley, led efforts to avoid legal discovery requests, court orders, and government investigations, in violation of the law and professional ethics.
"Clark devised training and provided advice intended to impede, obstruct, or influence the investigation of several ongoing lawsuits against Uber [and other matters in the US]," the letter stated.
Judge William Alsup, presiding over Waymo's civil lawsuit against Uber, delayed the trial late last month after receiving the letter and notification of the US government's involvement in a criminal investigation of Uber from a US attorney. The ride-sharing biz is reportedly the subject of at least five criminal investigations.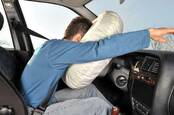 Judge stalls Uber trade-secret theft trial after learning upstart 'ran a trade-secret stealing op'
READ MORE
The Jacobs letter gave Waymo more leeway to pursue its trade-secret-theft claim, and as part of that involves calling Clark to testify. But Clark's legal team contended the letter is riddled with lies.
In the motion to quash the subpoena, Clark's attorneys described the Jacobs letter as an inaccurate advocacy piece, drafted by Jacobs's attorney, to maximize an undeserved settlement from Uber.
"Indeed, Mr Jacobs testified that he did not write, let alone carefully or thoroughly review, the Jacobs letter, and that the letter was 'hyperbolic,' 'speculative,' and the product of 'surmising,'" the motion stated. "Moreover, Jacobs recanted or disagreed with critical statements that his lawyer made in the letter, including that Uber engaged in clandestine efforts to steal trade secrets from Waymo."
The Miami court has given Waymo until 3pm EST on Tuesday, December 19, 2017 to respond. ®
Updated to add
On Wednesday, Clark's motion was granted in part and denied in part. He will be deposed on Friday in Miami for seven hours, but will not have to travel to San Francisco.
The scope of questioning will be limited to matters before Judge Alsup (eg. the Waymo case and not other goings on at Uber). But Waymo's attorneys will be given latitude in the scope of their questions and Judge Alsup may seek a second deposition.
PS: Police in Lebanon have cuffed an Uber driver in connection with the murder of British woman Rebecca Dykes, who worked in the British Embassy in Beirut. She was sexually assaulted and strangled on Saturday.