Sweet Liberty: Cable & Wireless CEO John Reid steps down
No replacement named for bossman who oversaw £3.5bn takeover by US giant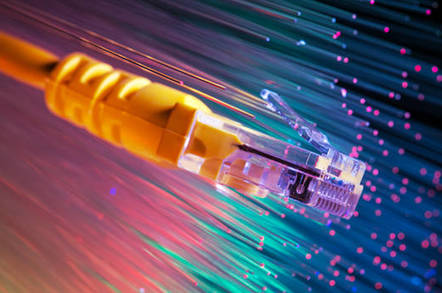 Head honcho at comms biz Cable & Wireless John Reid is to step down in early 2018.
Reid oversaw the £3.5bn acquisition of the formerly British company by US Liberty Global, which was complete in 2016.
He has held the role of chief exec since May 2016, having joined the company in 2015 as president of its consumer group. No replacement has yet been named.
Along with C&W, Liberty also owns Virgin Media, which it acquired for $23.3bn (£15bn) in 2013. However, staff at beardy Branson's former company have complained the the US goliath is a "faceless" change driver "with no concern for the Virgin values".
Liberty Global turned over $17.3bn (£13bn) in fiscal 2016, a 2.5 per cent increase on the previous year, while operating income rose 18 per cent to $2.5bn.
Mike Fries, CEO of Liberty Global, said of Reid's departure: "John has been an exceptional leader for us, steering Cable & Wireless through significant changes and transformation; we have valued John's dedication and energy and wish him the very best for the future."
Reid said: "It has been a great privilege to lead C&W through the integration with Columbus and more recently with Liberty Global. With the planned split-off of Liberty Latin America, now is the right time to let new leadership take the business through its exciting next chapter." ®
Sponsored: What next after Netezza?