Facebook announces ad revenue reroute: When Irish eyes are crying
Major tax overhaul to appease govs and regulators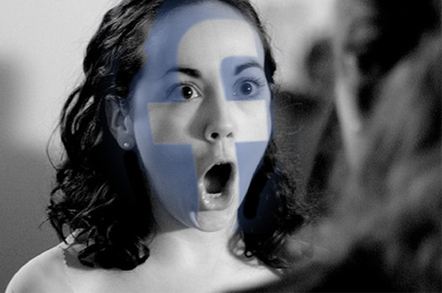 Facebook has said it will no longer send advertising revenue through Ireland, and instead pay taxes in the countries where profits are earned.
In a major overhaul today, the firm said it will make the change in every country outside the US where it has an office.
By Dave Wehner, chief financial officer, said: "We believe that moving to a local selling structure will provide more transparency to governments and policy makers around the world who have called for greater visibility over the revenue associated with locally supported sales in their countries."
He described the move as a "large undertaking" that will require significant resources to implement around the world. "We will roll out new systems and invoicing as quickly as possible to ensure a seamless transition to our new structure," he said.
"We plan to implement this change throughout 2018, with the goal of completing all offices by the first half of 2019."
Facebook paid just £5.1m in corporation tax in 2016, according to a Companies House filing. Sales in the UK rose from £210.8m to £842.4m for the year to December 31, with pre-tax profits up from £52.5m to £58.4m.
In 2014 Facebook paid £4,327 in tax. However, according to a Freedom of Information response last year, the company was paid £27,000 by HMRC in 2015 to place adverts on its site telling people to pay their tax.
Large technology firms and governments are increasingly coming under pressure from European regulators over their tax arrangements.
Apple recently agreed to start paying the Irish government up to €13bn (£11.4bn) next year after the EU threatened to take Ireland to court over its failure to collect the money. ®