AI researcher pulls best Blue Steel in Yves Saint Laurent fragrance ad
There's a lot more to life than being really, really, ridiculously good looking – yep, it's AI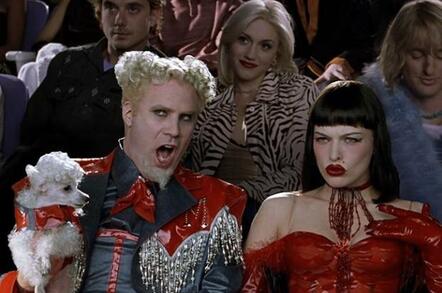 An AI researcher has taken time out of his busy schedule to appear in an ad for Yves Saint Laurent's scent for men called Y.
Alexandre Robicquet appears in a video for the fragrance, which opens with him riding to his office on a motorbike. Of course.
He then fiddles with his pen, while moodily gazing at a bit of code with the voice over telling viewers: "Why? It makes everything possible."
After a hard day rearranging printouts on the floor, it adds: "Why can break down walls" before Robicquet struts his stuff on stage, at what looks like some kind of TED Talk. "Everything starts with a Why."
Alternatively: "Moisture is the essence of wetness, and wetness is the essence of beauty."
Robicquet is a researcher in machine vision who works in the lab of Google X founder Sebastian Thrun. He is fronting the campaign along with rapper Loyle Carner and sculptor David Alexander Flinn.
But as some folk have pointed out, the fact that Robicquet's (full-time?) job of AI researcher is mentioned in the advert might suggest AI has become a tad overhyped.
The hype of being an AI research scientist nowadays. pic.twitter.com/karJtj6yIG

— Antoine MIECH (@antoine77340) August 30, 2017
In any case, I'm sure we can all agree that an AI researcher's life is a precious, precious commodity, and there is more to life than being really, really, ridiculously good looking. ®