The ultimate vendor lock-in: High school opens on Oracle campus
Big Red (tor)mentors, 'Design Realization Garage' and yachting lake (obvs)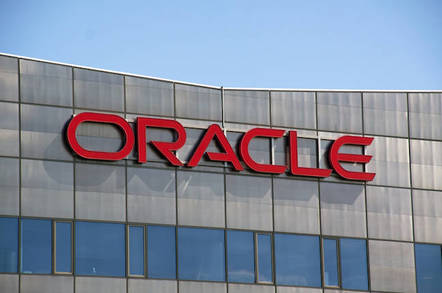 As Facebook is being slapped down for trying to get 'em young with its under-13s messenger service, Oracle has gone one step further towards life-time lock-in: by opening a high school on its campus.
The Design Tech High School - built at a cost of $43m on Oracle's Redwood campus - is due to open in January, according to the New York Times.
The building is the new home of an existing public charter school - free, publicly funded schools in the US that have a greater degree of independence than others - and the school execs are at pains to note they're still independent from Big Red.
"How do we make sure that we still have autonomy as a school?" school co-founder Ken Montgomery told the newspaper. "We are not just training kids to be Oracle employees or just using Oracle products."
So, there are no Oracle execs on the school board, and the firm will have no role in curriculum or faculty hiring.
But the 550 or so students will get the opportunity to have their young, impressionable minds filled with hate for AWS be mentored by Big Red's staff.
They'll also turn up to school every day - possibly even on employee shuttle buses - on a campus run by one of Silicon Valley's most aggressive vendors, with a rep for pushing customers into upping their deals, having little respect for staff, and facing lawsuits over unequal pay for women.
Which we're sure will be a useful test of the students' moral wherewithal that will in no way be counteracted by Cool Stuff, like a "Design Realization Garage" (apparently not a garage at all, but a two-storey workshop where kids can create and test product prototypes).
Oh, and an on-campus lake where helicopters sometimes land.
Nonetheless, Oracle has insisted that its actions are pure: Colleen Cassity of Oracle Education Foundation is quoted in the NYT as saying that, although it would "love" to have the students become Oracle staffers, "there [are] no strings attached".
We wonder if those sorts of phrases give any solace to customers that have been through one of Big Red's audits. ®
Sponsored: Detecting cyber attacks as a small to medium business