Building reliability into storage infrastructure
Active active data centres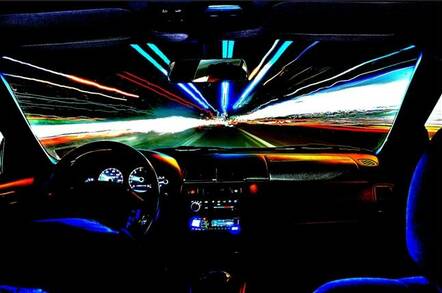 SPONSORED Flash Storage II Ask a layperson what the most important storage characteristics are, and they might say raw capacity, or speed, or perhaps power consumption. Ask an enterprise storage specialist and they will say, yes, all the above but most of all, reliability.
As businesses have come to rely on the ability to access and analyse and act on vast pools of data, this has drive advances in techniques and tools to ensure that corporate storage system don't fail. And, that if a component does fail, the business doesn't miss a beat - even if they're operating a distributed data centre infrastructure encompassing both on-premise and the cloud. How can they achieve this?
Active - Active
An 'active-active' storage model is a fundamental requirement for mission critical applications for customers operating geographically dispersed data centres whether owner managed or in private clouds. According to the IDC report titled: Active-Active Data Centers Help Enterprises to Safeguard Business Continuity in the Era of Digital Transformation, "For enterprise-level critical businesses, more companies have opted for private cloud-based active-active solutions to ensure their business continuity for data protection and to provide the highest level of business continuity guarantee."
IDC's defines active-active data centres as a model whereby two data centres of the same business system can deliver services on a concurrent basis, serving as mutual backup to each otheras a contingency measure. This dual model enables businesses to complete transitions or switchovers automatically and seamlessly.
It says: "Active-active data centres involve various layers, including application, computing, network and storage. Among them, the storage system is the primary and also the most important part of the data centre. The storage layer active-active solution model enables two independent storage devices to function in real time, hold consistent data copies that can be concurrently read, written and accessed by the same business host. Therefore, continuous business operations at upper layers are ensured even when there is a fault."
The primary and secondary sites both adopt an activeactive architecture, and all the I/O paths of the same active-active LUN can be concurrently accessed while both the primary and secondary arrays can process the same business I/O. There is no need for forwarding between systems. Business load balance can be achieved, and a sound arbitration mechanism is provided. In the event of a fault, a seamless transition can be made.
Active-active is achieved between independent storage systems with independent hardware/software. If active-active is achieved between different engines of a single storage system, it will not be able to handle any related issues and other abnormal scenarios. It is thus very likely to result in business interruptions, warns IDC. A key advantage of the OceanStor Dorado solution is Huawei's HyperMetro Gateway-Free Active-Active Array-based Solution using 2 independent OceanStor units which provides an end-to-end active-active data centre solution over distances up to 300 km.
It concurrently delivers two real-time, consistent data copies for the business host to read, write and access. Any fault with either copy will not affect continuous business operations.
The solution ensures automatic business switchover and no perception by upper layer applications and achieves (RPO) Recovery Point Objective=0 and (RTO) Recovery Time Objective=0 when system or single data center faults occur.
Active-active is achieved between 2 OceanStor Dorado V3 storage systems with independent hardware/software. This can effectively contain any single storage system faults and provide better reliability. In performance terms the HyperMetro gateway-free active-active design delivers six nines (99.9999 percent) availability with 1 ms latency.
Key technologies which differentiate the OceanStor Dorado V3 What is Huawei Flashlink? Technologies such as Huawei's proprietary FlashLink technology ensures 4 million IOPS at 0.5 ms consistent latency. When FlashLink is applied to Huawei homegrown SSDs and controllers it adopts global cold/hot data partitioning utilities to reduce the number of garbage collections. Huawei is the only enterprise flash vendor to offer SSD controller chips with built-in FTL algorithms to reduce write latency to 40 µs on to Homegrown SSDs. "The lowest in the business!"
System reliability
Huawei's patented advanced media management technology called global wear levelling extends SSD life (up to 3 million hour MTBF). The anti-wear levelling technology prevents data loss in the event of simultaneous failures on multiple disks, again improving system reliability.
Rich data protection features include Snapshot, remote replication, and local and remote data protection.
Full hardware redundancy through the multi-controller architecture and redundant components and channels avoid interruptions from single points of failure.
Fault detection, recovery, and isolation can be implemented for each component and channel independently to help improve overall system stability.
Efficient data reduction Inline deduplication and compression deliver a three-fold improvement in space utilization, reducing upfront procurement costs.
The Huawei OceanStor Dorado V3 all flash storage array family brings to market a range of unparalleled features and highlights to deliver enterprise level purpose built performance.
Advances in latency, availability, scalability, reliability, management, redundancy and protection are available in this fourth generation flash solution having been developed and delivered through Huawei's 12 years of Flash technology R&D.
Exclusive proprietary technologies unique to the OceanStor Dorado V3 provide enterprise users with the assurances around stability and recovery not seen previously in enterprise grade all flash arrays (AFAs).
Huawei lists the value added functionality features as SmartDedupe (intelligent inline deduplication); SmartCompression (intelligent inline compression); SmartVirtualization (intelligent heterogeneous virtualization); SmartThin (intelligent thin provisioning); SmartMigration (intelligent LUN migration); HyperSnap (snapshot); HyperMetro (gateway-free active-active solution) and HyperReplication (remote replication)
Conclusion
Whether serving the mission critical storage requirements of databases, virtual desktops, or virtual servers, the latest OceanStor generation of system is opening up the all flash era to demanding customer needs in finance, manufacturing, government and telecoms.
By directly addressing the concerns and questions that surrounding previous generations of enterprise class flash arrays, Huawei has delivered a range of fully optimised solutions that can be deployed in any data centre for any enterprise workload whether on premise, or in hybrid or private cloud environments.
SPONSORED BY: Huawei