Mirror, mirror on the wall, who's the failest mobe of all?
Android v iPhone rated for crashes and crapitude
Ten times as many Android users experience performance issues than iPhone users, although twice as many iPhone users report signal issues.
Then again, Android apps crash one seventh as often as iOS apps, with Facebook's apps filling three of the top-four crash rankings.
The figures come from Blancco's quarterly "State of Mobile Device Performance" report, gleaning information from millions of active phones. The report is usually cited for its reliability ratings, but it contains much else besides – such as the finding that almost 1 per cent of Androids worldwide have been rooted, while the equivalent practice on iOS (jailbreaking) is falling. Europe is Android rooting world champ. Far fewer people outside Europe bother at all.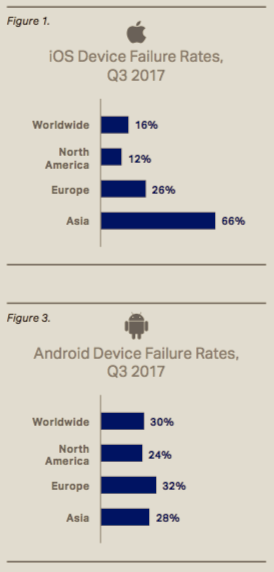 Blancco finds that iPhone failure rates have increased from 20 per cent to 26 per cent year-on-year in Europe, with the 6, 6s and 7 Plus described as "plagued". The iPhone 6 far exceeds the next most faily Apple model, the 6s.
But top 'Droid vendors shouldn't look smug. Samsung Xioami and LG reliability is particularly poor, and 61 per cent of reported failures in the quarter were attributed to Samsung devices. This must be set against Samsung's enormous popularity, Blancco cautions.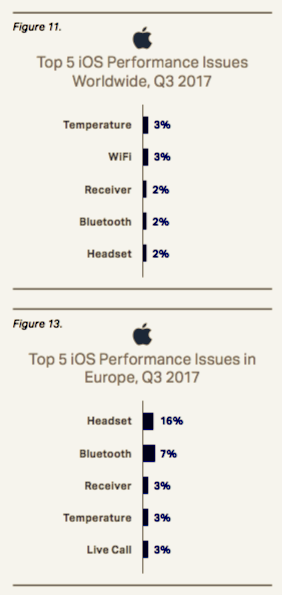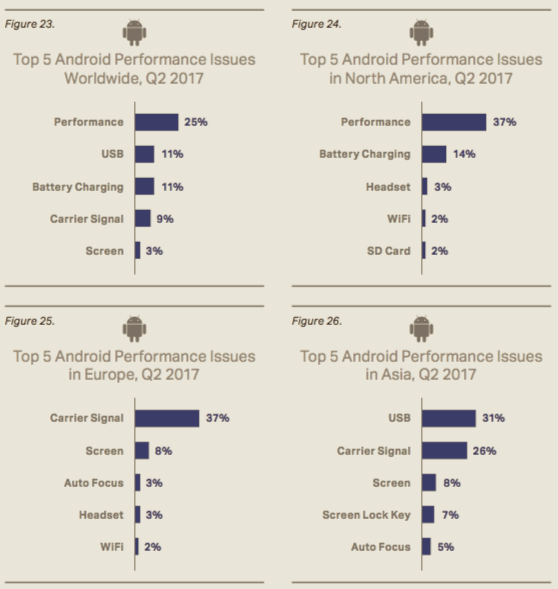 OEM skins and launchers are often to blame, the company finds.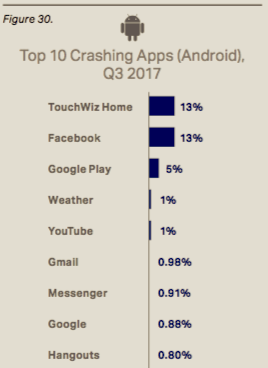 Blancco finds failure rates rising slightly year-on-year, for both iOS and Android, as the technology becomes more sophisticated. iPhone 6s introduced force feedback ("Taptic Engine") and the S7 Edge and S8 curved screens. Asia's hot and humid tropics contribute to a greater failure in all consumer electronics.
Interestingly, some performance and failure characteristics are unique to each major platform. "According to our Q3 2017 diagnostics data, the receiver has been a major source of problems for iPhone users," Blancco notes.
And rooting? Just 0.937 per cent in Europe, and 0.085 per cent in the US. ®