The plucky local Mom 'n' Pop phone maker faces death
Higher mobile prices benefit big brands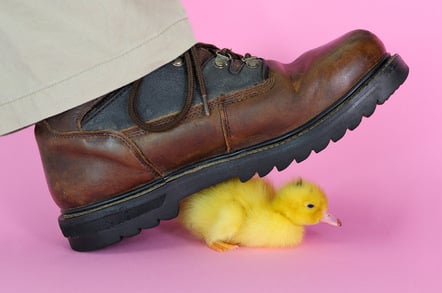 People are spending a little more on their phones, squeezing local and niche phone manufacturers.
"The market is consolidating around bigger players. Small players with low price propositions are really struggling," Gartner's Anshul Gupta told us, reflecting on the Gartner's latest numbers.
Gupta has seen the trend of higher ASPs for six quarters now. The increase is modest - some $20 or $30 more - but in many markets that's causing a shift to better known phone makers.
"Unknown and small brand are struggling to make progress in many markets," Gupta explained. "All the small brands had to offer was price. But for experience, they had competition from the bigger players."
Unlike mature markets where Apple and Samsung gobble up 75 to 80 per cent of sales, smaller locals had claimed some 30 to 35 per cent in some emerging markets.
"In Malaysia, India or China the premium ($300+) segment is still only 13 to 14 per cent. The people who can afford $600 or $700 for a new phone is small. But four years down the line, more people will have less friction moving from a basic (sub-$150) to a premium model."
Oppo and Huawei could take some of this share.
"China exhibited a decline of 11 per cent in the third quarter due to consolidation around local and lesser-known brands," a summary of the quarterly numbers notes.
Samsung bounces back

So who benefitted from the rising ASPs?
Everyone you've heard of.
Samsung achieved its best growth for two years, and put its 2016 woes behind it by growing its share from 19.3 per cent in Q316 to 22.3 per cent in the three months to the end of September. But Apple, Huawei and Xiomi also benefited, as did the two BKK brands Oppo and Vivo.
Apple did well, largely thanks to its most-important, and overlooked phone: the iPhone SE.
"Apple's sales grew 5.7 per cent year on year. Apple returned to growth in China and also saw strong sales in many of the emerging markets, including India. This is due to the continued sales of legacy iPhones, including the iPhone 5S which retails at around $240 street price in most markets," Gartner notes. Why would you need anything else, we mused last week.
Delays to the iPhone X means some buyers have postponed their buying decisions - Gupta told us he expects the global picture for the full year to be about the same as 2016, or a tad flatter. ®
Sponsored: Becoming a Pragmatic Security Leader