Dawn of The Planet of the Phablets in 2019 will see off smartphones
Anything smaller than 5.5 inches just won't satisfy, especially in China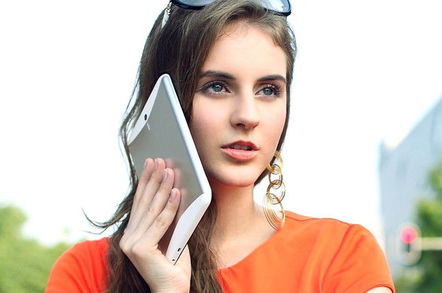 Analyst outfit IDC has predicted the smartphone era will soon end, with 2019 to see the dawn of the phablet age.
That prediction, made by the folks behind the firm's new Quarterly Mobile Device Tracker, relied on a definition of a smartphone as a device with screens up to 5.5 inches and a phablet as possessing a screen of 5.5 to 7.0 inches.
That definition works in Apple's world, where the iPhone 8 has a 4.7 inch display and the iPhone 8 Plus hits 5.5 inches. It it less useful in Samsung's world, as the Galaxy S8 is well and truly positioned as a handset – but its 5.8 inch screen means IDC considers it a phablet. The 6.2 inch S8 Plus and 6.3 inch Galaxy Note 8 are also phablets.
So is the mid-range and modestly priced (but very good) Oppo R9S, a 5.5-incher.
By way of contrast 2015's Samsung Galaxy S6 offered a 5.1 inch screen that was rather smaller than the same year's Galaxy Note 6 with a 5.7 inch display.
Definitional debates aside, IDC found that devices it calls phablets will experience "a five-year compound annual growth rate (CAGR) of 18.1 per cent" between now and the year 2021. By 2019, such phones will represent more than half of all sales. Smartphones with screens 5.5 inches or smaller will decline by 7.4 per cent over the same period.
The firm said the driver for the change is China, which loves phablets and is expected to "remain the largest market for large-screen smartphones and to grow at a CAGR of 12.6 per cent." Phones are often Chinese citizens' sole or main computing device, making the liking for larger screens understandable.
As screens get larger, prices will also rise: the firm said "By 2021 … smartphones will reach an average selling price of US$317, up from $282 in 2016, representing a CAGR of 2.3 per cent."
But phones may not get bigger: devices with larger screens will stay within current measurements by using bezel-free designs.
IDC's crystal ball also revealed that the smartphone and phablet markets are pretty settled, in terms of operating systems. Today's market split 85.1/14.8 between Android and Apple. In 2021 IDC predicted that will have shifted to 85.3/14.6. The firm also predicted that more new and vigorous handset-maker from the far East will make waves. ®
Sponsored: Quit your addiction to storage