Soon enough, Toshiba drives will stash vid footage of all of us
10TB is a lot of embarrassing, explicit acts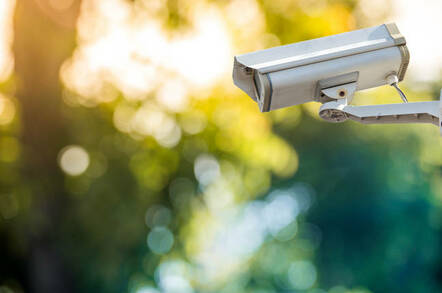 Toshiba has taken its MG06 10TB enterprise capacity disk-drive technology and used it to update its surveillance line.
The 6, 8 and 10TB versions of the MD06ACA-V SV surveillance drives succeed the 4 and 5TB MD04ABA-V drives. Like them, they have a 6 GBit/s SATA interface, a million-hour mean time between failures and spin at 7,200rpm.
But the new drives have a doubled buffer, at 256MiB, and their maximum sustained transfer rate is uprated to 237MiB/sec, a 58 per cent increase. They can now support 64 camera streams instead of 32.
Toshiba says the faster speed and higher capacities support higher resolution video recording and longer retention periods.
The refreshed surveillance drives also support advanced format (512e) technology and can operate 24 hours a day, seven days a week.
Samples of the new drives are available. Head here for more information. ®