Boss made dirt list of minions' mistakes, kept his own rampage off it
It was more of a RAM-page, actually, and it crashed a mainframe
On-Call Welcome again to On-Call, The Register's Friday column in which we share readers' tech support morality tales.
This week, meet "Omar", who in the early 1990s worked as a developer for an engineering company powered by a pair of ageing Digital Equipment Corporation mainframes. The workplace had another odd feature: an IT manager who kept a "cock-up sheet" on which he listed his team's mistakes "so he could review them the following day and then berate you about it."
Omar's tale started when the company realised its mainframes belonged in a museum, so tried to outsource maintenance.
"We had put together a list of all our kit and it had been passed onto the potential new vendor to supply us with a quote for the maintenance cover," Omar explained.
Said vendor called one afternoon to request additional information, on this occasion the serial number of the RAM used in one of the mainframes.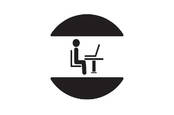 Help desk declared code PEBCAK and therefore refused to help!
READ MORE
"The IT manager rushed into the IT department, went straight into the server room and opened the side panel of the mainframe," Omar told us. "He then proceeded to remove the RAM from the mainframe – while it was running!"
"Without realising what he had done, he returned to his office to tell the outsources the serial number."
This RAM removal rampage happened during the time the company did its daily data processing and backup runs.
Little wonder, then, that Omar told us "The IT ops person on shift got a rude awakening when all of a sudden the mainframe starts to make bleeping noises."
"All processing had failed. The mainframe was showing error messages." Lots of error messages.
The ops person had no reason to even begin to imagine the manager's RAMpage might be the cause of the errors. "Suffice to say," Omar told us, "the IT operations chap was not best pleased and it took a while to get everything back to normal."
The team eventually restored operations and things turned to normal around the office.
Omar said the incident "Made for great conversation for several days/weeks."
Not least because the incident never appeared on the cock-up sheet and the boss declined to take himself to task over the incident.
Has your boss ever exempted themselves from rules imposed on others? If so, write to On-Call and we might slot you into this space next week. ®
Sponsored: Your Guide to Becoming Truly Data-Driven with Unrivalled Data Analytics Performance