OnePlus 5T is like the little sister you always feared was the favourite
This time, the flagship challenger gets it right
Cases
OnePlus has done a nice job with covers for the 5T: here's a selection and a couple of details. These are thinner than the first (hard to obtain) OnePlus wooden cases – in fact, they feel very thin. The wallet case and the fluorescent TPU case work very well.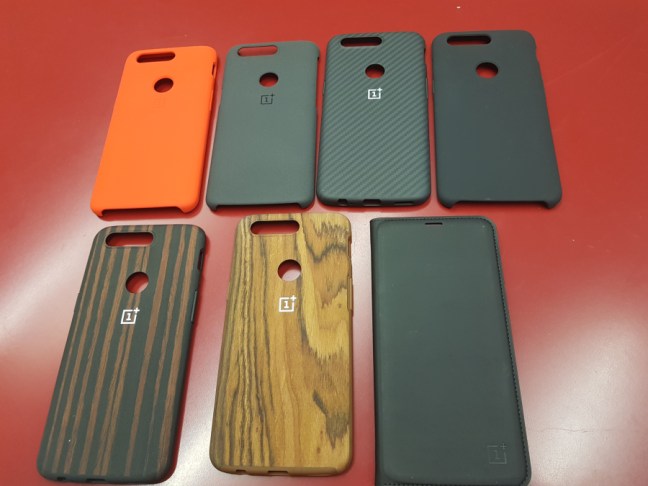 They've gone mad with covers, which is nice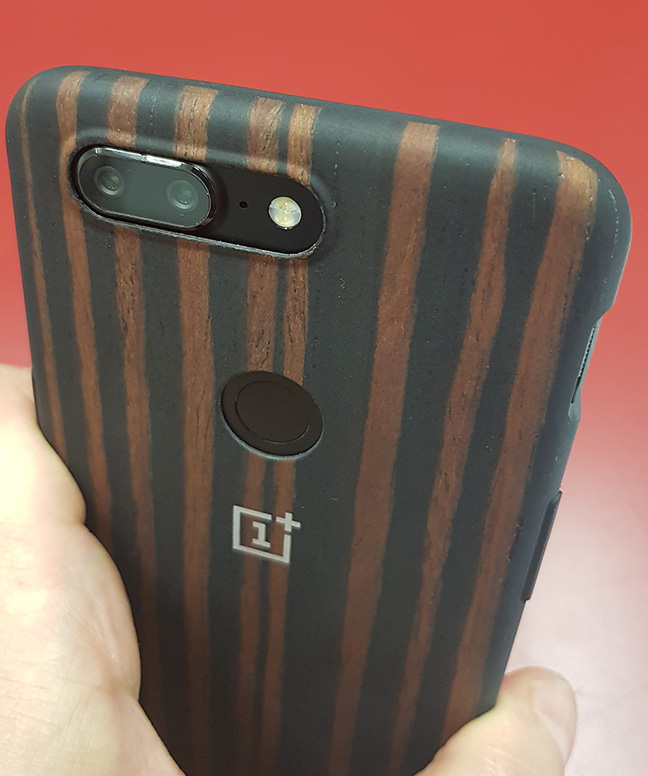 Wearing the Ebony wood cover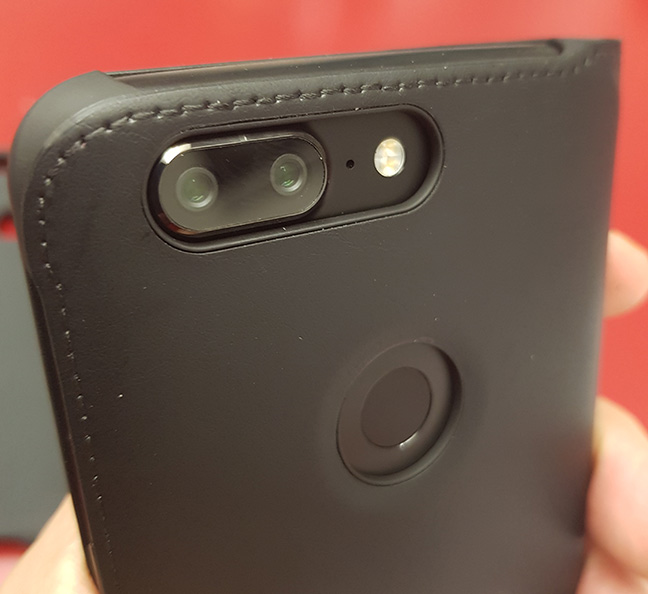 The official Wallet case looks fairly businesslike
I've found that the Oxygen OS skin has come along nicely, sufficiently so that I didn't bother downloading a third-party launcher as soon as the device had booted. The "Shelf", a homescreen pane invoked with a right swipe, was just a crude shortcut holder when it launched. But now it can display regular Android widgets. In fact it does most things for which you would run to a third-party launcher: a gesture to pull down notifications, or custom icon packs. You can't customise an icon with any third party, though, just one of the built-in pack. But I'm grateful OnePlus hasn't followed the trend of jamming in a "smart" or "personalised" feed of news or Web2.0rrhea, like just about everyone else (including Apple).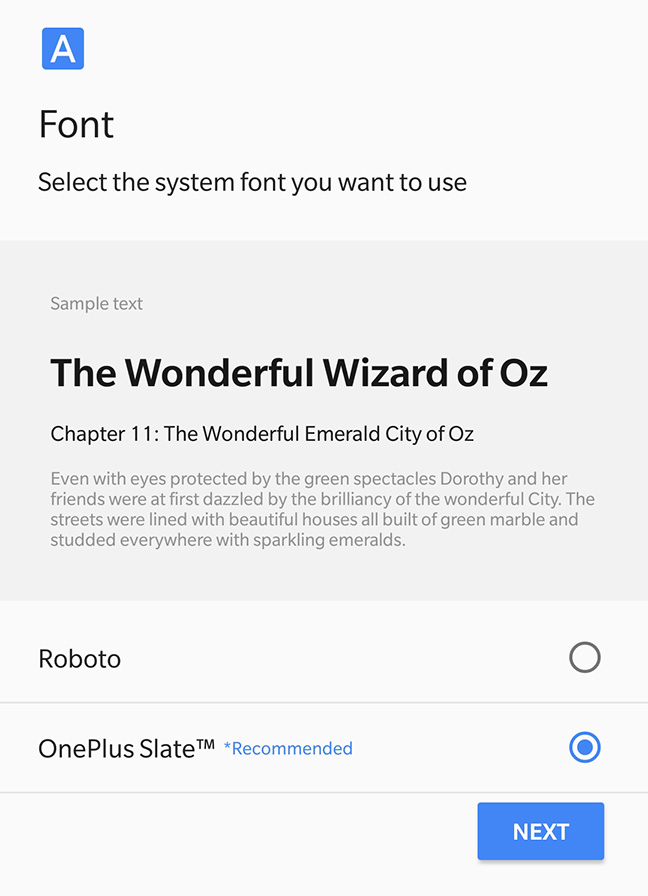 Being able to choose OnePlus's font system wide gives the phone a lot more character
OnePlus made its reputation with a Cyanogen Mod cut of Android offering lots of customisation, before having to change to stock a year later. There's still more customisation options than rivals offer, and these tend to be quite practical rather than gimmicky.
You can overload the navigation bar buttons with additional tasks, as before (being an OLED display with no dedicated buttons, it stays on most of the time – but you can hide it). If you're unhappy with the OLED's colour balance you can choose from sRGB or DCI-P3 instead. There are screen on and screen off gestures. The ever-handy physical notifications slider is still there.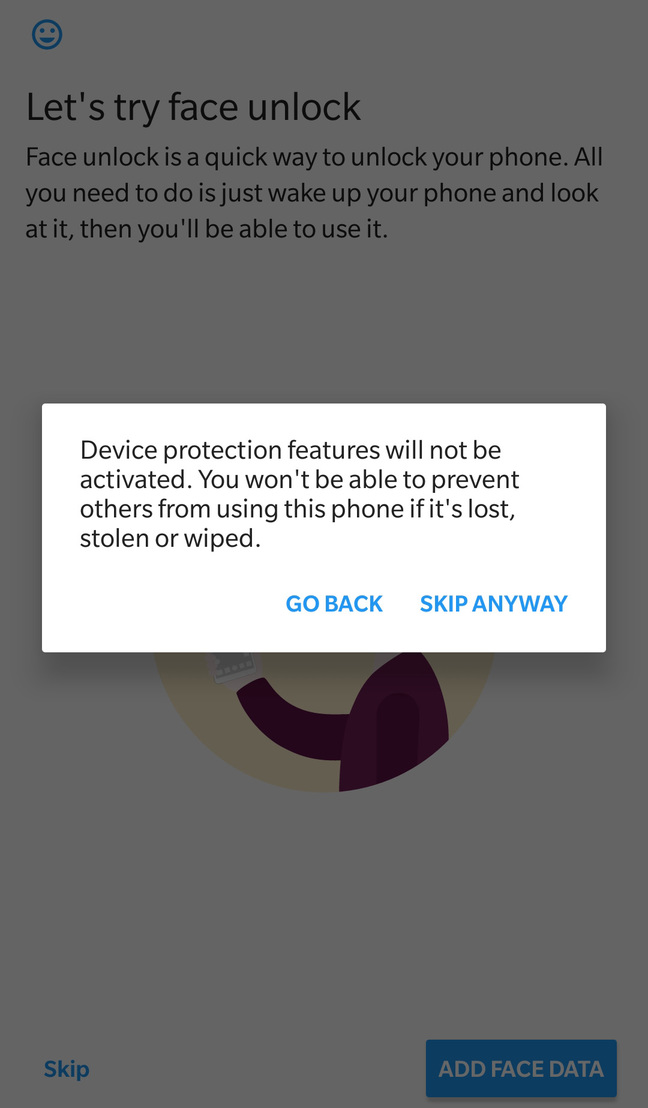 Emphasis on 'try'
I like the all-greyscale reading mode introduced with the OnePlus 5 a lot – but you need to configure it for each app, eg Kindle. I wish I could just invoke it with a shortcut but then I wouldn't mind if it was turned on and left on all the time, to be honest. Bah, this new fangled "Technicolor". Who needs it?
Verdict
In 2017, OnePlus's flagship represents a great example of a nice, clean well-specced Android. Overall, I much preferred the 5T offering to its very recent sibling, the OnePlus 5. Like-for-like new pricing reveals a saving of some £200 over a Galaxy S8, the base iPhone 8 (64GB, non-OLED), or £349 over the Galaxy Note 8. All three rivals have waterproofing and wireless charging. But if this doesn't matter to you, they surely aren't £300 better.
Then again, OnePlus is no longer unique in wanting to tap the Shenzhen supply chains and pack premium components into a nice design, without the huge markup of the established brands. HMD's Nokia 8 is also a Snapdragon 835-powered dual-sensor would-be "flagship-killer", packing great audio and more pixels. It's being aggressively discounted at £399 at Carphone, or even less on Amazon. Nu-Nokia promises monthly updates. Is it £100 worse than the OnePlus 5T? ®
Key Specs
6-inch OLED 18:9 display (1080 x 2160, 401ppi; Gorilla Glass 5
OnePlus offers a strong mid-year update to the top its line, with new OLED display and lots of small improvements.
Snapdragon 835 octocore
64GB of storage, 6GB of RAM or 128GB of storage and 8GB RAM; no microSD slot
Dual SIM
3300mAh battery
Dimensions: 156.2mm x 75.1mm x 7.3mm. Weighs: 162g
Price: £449 or £499; black only. O2 will carry the device from November 17, OnePlus from the 21st.