Car tax evasion has soared since paper discs scrapped
A digital service that works for users, but not government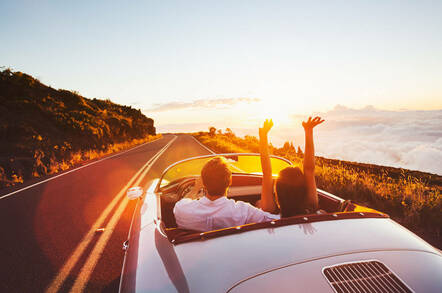 The abolition of the paper tax disc is costing the UK government £107m due to an increase in car tax evasion.
According to statistics from the the Department for Transport (DfT), 1.8 per cent of vehicles on UK roads in 2017 were unlicensed, compared to 1.4 per cent in 2015. This equates to around 755,000 vehicles and could lead to up to £107m of revenue loss over the course of a year.
Paper discs were replaced with an online direct debit system for payments in 2014. It has been held up as an example of successful digital government.
Back in June 2013, losses associated with car tax evasion were just £35m.
Since the introduction of the digital system, evasion has soared. According to the DVLA's 2015/16 accounts, unlicensed traffic rose from 0.8 per the previous year, costing the Exchequer £80m.
The Royal Automobile Club said this is "extremely concerning".
RAC public affairs manager Nicholas Lyes suggested that abolishing the tax disc in 2014 could be behind the rise.
"It appears that having a visual reminder was an effective way to prompt drivers into renewing their car tax – arguably more drivers are now prepared to try their luck and see if they can get away with not paying any vehicle tax at all, or are simply forgetting to tax their vehicle when they are due to," he said.
He added that the fact a third of untaxed vehicles were those that changed hands is a strong indication that many drivers are still not aware that tax does not carry over when ownership changes.
A DfT spokesman said that the vast majority of motorists paid tax on their vehicles correctly. ®
Sponsored: Detecting cyber attacks as a small to medium business