What is DJI Terra? Mystery builds over Chinese biz's trademark
Could be a ground drone ... or a music maestro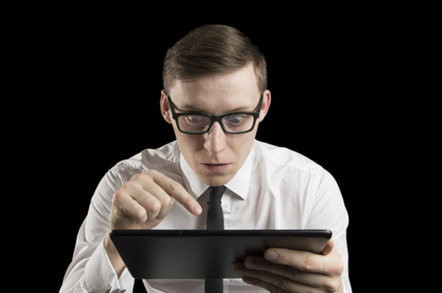 Chinese drone firm DJI has trademarked the term "DJI Terra", spurring speculation that the unmanned aerial vehicle firm might be expanding into land-based products.
The trademark application came to light as a post on a private Facebook group, seen by The Register, referred to a prototype being in existence last year and being used on a film set.
A drone blogger noted that DJI has set up a company called DJI Terra BV in the Netherlands. That company is registered in the "land transport services" category and has a single director named Jin Gao.
The patents getting the worldwide UAV community excited were registered in December last year, in both the US and in the EU, directly to DJI's main corporate HQ in Shenzhen, China.
A picture of a potential DJI Terra drone also emerged on Twitter, dating back to November 2016. However...
Hey @dronenerds is this an early prototype of #DJI's #Terra or something you made? pic.twitter.com/jB9fIUUf4f

— UAVHive (@UAVHive) November 13, 2017
... that picture is tantalising but seems to be a self-built item, judging by what appears to be a Youtube video made by its creator – and on the webpage for this remote-controlled buggy. Compare the chassis features, in particular the location of the shock absorbers, to the picture above.
So what is the Chinese drone company up to? We have asked DJI what Terra is and will update this article if they respond. Barring something completely left-field such as an overnight plunge into driverless vehicles, it seems most likely to be some kind of ground-based small, semi-autonomous vehicle.
It may not even be that, however. The market for remote-controlled toy cars has been sewn up for decades, while the commercial use cases for ground-based drones are not only limited but would seem to fall squarely into the realm of autonomous car technology.
The latter is a very hot potato with a number of relatively mature businesses already operating and competing in that field. Small remote ground vehicles are mainly in the realm of explosive ordnance disposal and similar "hazardous to humans" areas. ®
Sponsored: Detecting cyber attacks as a small to medium business