Machine learning? AI? How we learned to relax at MCubed
Reg conference shows humans how to stay in driving seat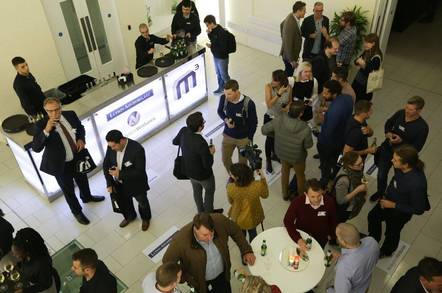 Events The machines are not taking our jobs any time soon, Prof Mark Bishop declared at the opening of MCubed, mainly because right now, computing is better suited to cementing artificial stupidity than creating true artificial intelligence.
Prof Bishop, in the opening keynote of the Register and Heise-backed conference, also made the point that striving to create artificial consciousness is a bit of a stretch, given scientists are nowhere near unravelling the mysteries of the common or garden human kind of intelligence yet.
Our day-two keynoter, Google's Melanie Warrick, also urged listeners to "relax", pointing out both the potential of the tech, and the hurdles it would have to overcome before some of the more fervent predictions come true.
If that sounds like a strange way to open a conference covering machine learning, analytics and artificial intelligence, you clearly don't understand how we like to run things round here. The aim was not to subject our audience of savvy tech pros to utopian visions of what could be done, at some point, if the technology doesn't overwhelm us first, but rather to examine show the possibilities of machine learning, data science in AI now, and the practical implications of implementing it in real world companies.
So, while we didn't have talks explaining what a quantum computer could do to sort out your accounts systems, we did have introductions and deep dives into tools like TensorFlow and R.
Likewise, there wasn't much mention of the singularity, but we did have a number of sessions covering the reality of developing and rolling out machine learning systems in large corporations like insurance companies and your favourite online grocer.
And while we didn't have anyone explaining just how an AI-driven government would function, we did have sessions covering the ethical and legal considerations you need to take on board if you're looking to get serious about ML systems.
We also dived into the finer points of developing training autonomous driving systems, speech recognition systems, and exactly how society - and government - needs to adapt.
And somehow, amongst all that, we found time to chat with some of our very smart readers over a few glasses. We had a great time, as did our speakers, and as we said goodbye to our attendees, newly crammed full of information, great ideas, and some fine food, we think they looked pretty happy too.
In the mean time, you can see most of the presentations, either by perusing the MCubed website here, or by visiting the show's YouTube channel. Of course, that way you do miss out on the heady combination of peer-to-peer chat, on the side conversations with speakers, and a blizzard of food and drink.
If you want to be part of MCubed next year, watch this space we'll be kicking off the call for papers in the next few months.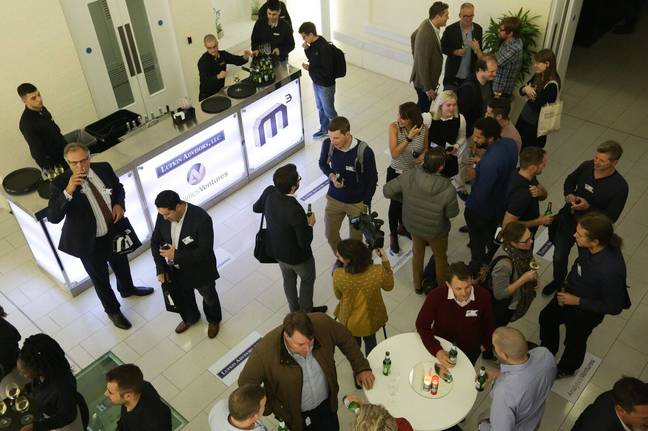 Sponsored: What next after Netezza?