Firefox bookmark saving add-on gives users that sync-ing feeling
XMarks the ... where are my bookmarks?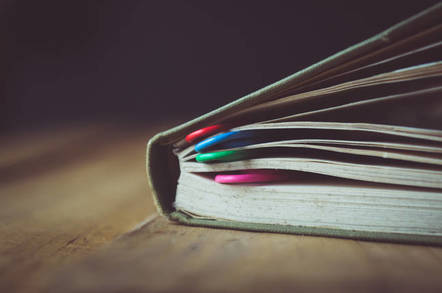 A freemium Firefox browser add-on that saves and syncs bookmarks has started "losing" bookmarks instead, according to its users.
El Reg was contacted by an aggrieved reader who claimed the latest update to XMarks appears to wipe users' bookmarks from the machines and from the online storage. He personally found the update seemed to have "wiped 15 years of bookmarks I had trusted XMarks with."
He pointed us to an Xmarks review page where we found a litany of complaints, including multiple moans that the latest app update, 4.5.0.4, never completes the sync and isn't compatible with the latest Firefox updates. Several users report having a better experience after rolling back to previous versions.
User bldrdrms said:
Xmarks down for 2 days! Please fix this! Useless to us now. Will not synch, no bookmarks on your site saved... crap.
The Xmarks Sync freemium add-on comes from Xmarks Inc. This company was started up in 2006 as Foxmarks. It was bought in December 2010 by LastPass, a website password saving utility company. That business was itself bought by LogMeIn in October 2015 for $125m.
So the XMarks bookmark loss problem is actually a LogMeIn problem.
LogMeIn spokesperson Lauren Van Dam told us: "The engineering team [has] investigated reports of a server performance issue affecting Xmarks and has been working to resolve [this]. Users should start to see improved performance shortly."
Hopefully that means that "lost" bookmarks reappear. ®