Thinking about Continuous Lifecycle London 2018? Have we got a deal for you?
Save big with blind bird tickets this month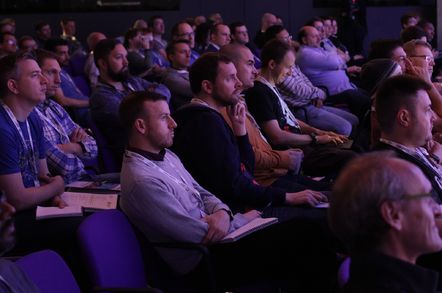 Events The call for papers for Continuous Lifecycle London 18 is closed and we're putting the finishing touches to the draft agenda before informing the lucky speakers.
Why are we telling you this? Because as we cleared up the empty pizza boxes and coffee cups left by the programme committee after they reviewed over 150 proposals spanning DevOps, Continuous Delivery, Containers, and Agile, we thought: "Why not do a special blind bird offer for our most forward-thinking, risk-taking readers?"
So, until the end of November, you can snap up tickets for our two day conference next May for just £500 plus VAT.
Once the speaker schedule goes up at the end of this month they'll jump to the regular early bird price of £665 plus VAT.
You won't have full details of the lineup of course - hence the name - but you can be assured that our esteemed committee is focused on ensuring a quality lineup which will give you practical insights on the tools and methodologies needed to keep your software development and deployment humming. And you'll save hundreds on the full ticket price.
For details of this very limited offer, and to see presentations from this year's conference head over to the Continuous Lifecycle website. ®