IBM kills Bluemix, a year after killing SoftLayer
It's all just 'IBM cloud' now. But IBM's actual new cloud is still months off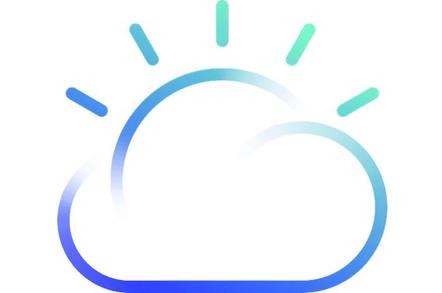 Logowatch IBM has re-named its cloud. Again.
The last change of stationery was on October 25th, 2016, when IBM decided to replace the "SoftLayer" name and replace it with Bluemix.
On Tuesday this week the company changed it again, announcing that "Bluemix is now IBM Cloud".
The company's rationale is that "we are merging the Bluemix brand with IBM Cloud brand since they've grown to be synonymous."
Everything IBM does in the cloud comes under the new brand: Watson, PaaS, SaaS – the works.
There's not much more to the change than branding: the company promises all the stuff currently labelled "Bluemix" will keep running.
There's also a new logo, of course. IBM has thankfully spared us a brand explainer, but the symbolism is pretty obvious: a cloud with the sun rising behind it, to suggest a new dawn and/or possibilities (logo here for mobile readers).
The real re-birth of IBM's cloud is, The Register understands, still months off. As Gartner opined in June 107, IBM's current cloud is SMB-centric and can't match rivals for some pretty basic IaaS features. The company hoped to sort things out this year, but the project - code-named "Genesis" - has slipped and isn't expected to deliver until mid-way through 2018.
If all goes well. But as Gartner noted, "IBM has, throughout its history in the cloud IaaS business, repeatedly encountered engineering challenges that have negatively impacted its time to market." Perhaps Big Blue will get it right this time, if only because it only has one name to worry about now. ®
Sponsored: What next after Netezza?