Guess who's now automating small-biz IT jobs? Yes, it's Microsoft
Dear job hunters, you're out of luck. Redmond's 365 Business is designed for PHBs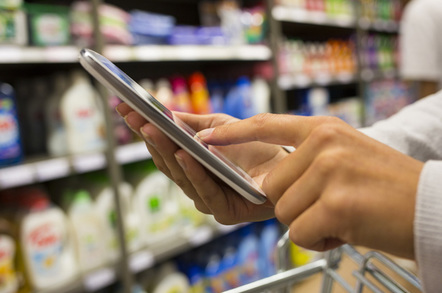 Microsoft has lobbed its Microsoft 365 Business package for small and mid-sized companies into general availability.
Companies with fewer than 300 seats to manage are being pitched on the service that wraps Windows PCs, mobile device management (MDM) tools, and Office 365 into a single offering with one management pane for bosses, or whoever else is supposed to be doing IT.
Additionally, Microsoft is introducing a trio of applications to manage advertising, invoicing, and customers.
Unveiled by CEO Satya Nadella at the Inspire conference in July, Microsoft 365 Business is primarily aimed at small companies that have either no dedicated IT staff, can't afford full-time sysadmins, or use a part-time service to maintain their PCs and phones. Essentially, it's designed to automate the role of IT administrators so you don't have to fork out and hire your own BOFH or two.
Indeed, BOFHs are considered a solution of the past, it seems.
Through the use of a single management interface, we're told, senior staff or business owners can not only manage things like patch deployments and file permissions on staffers' Windows boxes, but also set and revoke permissions and accounts on Android and iOS devices through MDM tools and controls for Office 365.
The aim of the service, said Caroline Goles, director of Redmond's Office small biz marketing, was to give smaller companies the ability to manage computers and devices the same way larger enterprises do, without the need for dedicated admins and large up-front investments.
"It is really about accelerating the innovation and reducing the cost needed to build custom solutions for business, mainly small businesses," Goles told The Register.
"When they looked at the solutions of the past, they were outsized in complexity or cost."
The idea, said Goles, is for Microsoft – or a local IT shop – to set up the organization's 365 suite and then allow the biz to do things like add and revoke files from devices, mandate the installation of security patches, and set permissions.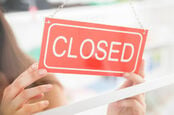 Microsoft slowly closes Outlook Premium's door while Office 365 winks at you across the street
READ MORE
As mentioned above, the Business 365 package includes an Office bundle that will come with three new productivity applications: Connections, Listings, and Invoices.
As the names would suggest, Connections allows staff to manage customer lists for things like newsletters, mail-out promotions, and referrals. Listings provides a dashboard view for business listings and company profiles on Google, Facebook, Bing and Yelp. And Invoices lets companies manage billing invoices.
All three of the applications can function as standalone apps or can integrate with other Microsoft 365 and Office products on mobile and desktop. Again, Microsoft told us the idea is to give SMBs tools that can work not only on Windows, but also integrate with iOS and Android devices to let workers access applications and stored data while they are in the field.
Microsoft 365 Business is available now worldwide. The aforementioned apps will be offered in the US, UK, and Canada, with a global deployment to follow. ®
Sponsored: Your Guide to Becoming Truly Data-Driven with Unrivalled Data Analytics Performance