Yeah, Autonomy's ex-chief financial officer is still up for wire fraud
Judge throws out Hussain's appeal, case rumbles on...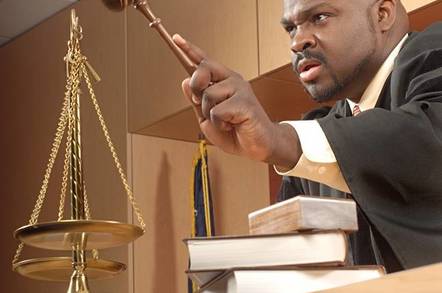 A judge has thrown out an appeal by Autonomy's former chief financial officer, who had asked that the felony fraud charges relating to his role in the ill-fated multibillion-dollar sale to HP be dismissed.
Sushovan Hussain had argued in the San Francisco Northern California district court that the wire fraud charges against him represented "an impermissible extraterritorial application of federal criminal law," arguing the case was built on events that took place outside the country.
Hussain, who was indicted last year, has pleaded not guilty and faces a jury trial starting in February 2018.
However, US district judge Charles Breyer dismissed the motion, concluding that the government's allegations are tied to information transmitted to both HP and shareholders in California, using domestic wires.
He said: "So long as the government identifies a domestic wire transmission, the statute is not improperly extraterritorial in its application."
On August 11, 2011, HP made an $11bn offer for Autonomy, a deal which closed in October. "It was not, suffice it to say, a match made in high-technology heaven," said Breyer.
By the end of the following year, HP was alleging that Autonomy had duped it into making the purchase by cooking its books, and wrote off $8.8bn due to what it claimed was faulty accounting.
The US Attorney's Office opened an investigation into the circumstances surrounding the acquisition. The government filed an indictment against Hussain in late 2016, alleging wire fraud and conspiracy to commit wire fraud. It also filed a superseding indictment in May 2017, adding a claim for securities fraud.
The UK's Serious Fraud Office also investigated the sale of Autonomy but closed its probe due to "insufficient evidence".
HP is seeking damages of $5.1bn against Hussain and co-founder Michael Lynch in London's High Court, alleging that they engaged in fraudulent activities while executives at Autonomy.
Lynch is counter-suing HP, alleging the firm has slandered his name, and is seeking $160m in damages. Both cases are due to appear in High Court next year. ®
Sponsored: Webcast: Why you need managed detection and response