UK industry bods: Re-train one million manufacturing workers to deal with new tech
Propose 'brand campaign', tax breaks and, erm, standards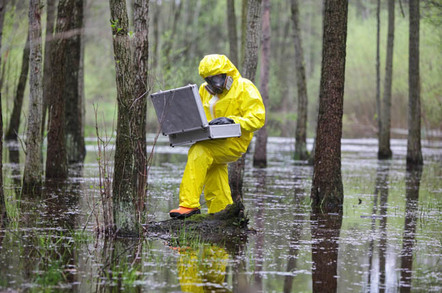 The UK lacks effective leadership in digital manufacturing technologies, with a fragmented skills system and poor support for startups in the field, a review has said.
Made Smarter UK (PDF), commissioned by the business department and published today, was led by Siemens UK boss Juergen Maier.
The purported aim is to create "bold and far-reaching recommendations" for the UK to boost use of industrial digital technologies so it becomes – you guessed it – a "global leader" in the field.
The review claimed that making such changes could bring the UK manufacturing sector £455bn over the next decade – but that other countries were currently "stealing a march" on it.
There are three problems preventing uptake of digital technologies in manufacturing, the review said: a lack of effective leadership, poor levels of adoption and under-leveraged innovation, with little support for startups.
The recommendations, which include somewhat predictable calls for "hubs", joint working groups and better communications between sectors, focus on skills, financial incentives and persuading industry bosses to dip a toe in the water.
As part of efforts to ease businesses' concerns, the review group recommended a "major national brand campaign" to boost awareness of how technology can transform the industry.
This should be used to dispel "negative preconceptions" that industrial technologies are expensive and risky, the review said – despite also noting that such tech is, by definition, disruptive.
Nonetheless, the review emphasised that, while many businesses need to change their approach to innovation, the government also needs to provide an ecosystem and infrastructure that is conducive to such a shift.
This includes the creation of sector-specific standards for industrial digitalisation technologies and targeted financial incentives such as tax credits for businesses adopting the tech.
The review also found that a major barrier to adoption of new technology is a reluctance to share data – which might ultimately help everyone.
To tackle this, it name-checked a recommendation in a previous report on artificial intelligence, commissioned as part of the same series, that calls for data trusts between organisations holding data and those who want to use it to set up trusted frameworks for data exchange.
The review falls short of calling for a specific monetary investment in skills, instead proposing the creation of a talking shop "skills strategy and implementation group (SSIG)"*.
This will identify areas of skills shortages, promote good practice and push for training consistency – a kite-mark is also proposed – and help re-train one million workers over the next five years.
Another suggestion is to create a "digital delivery platform" (aka a website?) with easy-to-understand content, which the authors said would help smaller businesses train their staff.
The review also called for £400m more investment in R&D, which would back the creation of network of research centres, initially focused on five areas. The review picks out flavour of the month tech like AI, robotics, virtual reality and the Internet of Things. ®
Bootnote
*The document proposes the creation of a number of groups, but perhaps could have thought slightly harder about some of the names. One is the "Skills Strategy and Implementation Group (SSIG)". Another, "Strategy and Support Implementation Groups (SSIGs)". Not confusing at all, then.