UK.gov: Use police body cams to grill suspects at scene of crime
Home Office proposals seek ways to justify £20m+ spend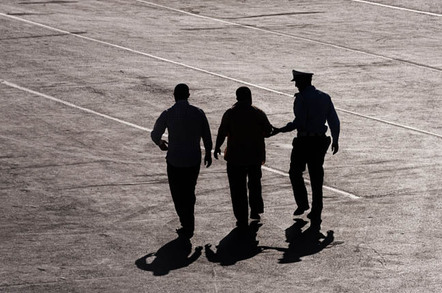 The Home Office wants cops to use body-worn cameras to carry out suspect interviews away from the police station, according to revised rules on the tech.
If accepted, the draft proposals – which are part of a broader update to the codes of practice in the Police and Criminal Evidence Act – will grant police the power to use worn cameras to record suspect interviews.
The Home Office said the aim was to "maximise time spent on the frontline" and "reduce unnecessary trips to and from police stations".
At the very least, it will also be one way to make the most of the 60,000-plus cameras forces across the country have splurged upwards of £20m on, especially as their abilities to change the behaviour of cops and people has been repeatedly called into question.
The updated codes – which are open for consultation until December – also push officers to record all interviews in at least an audio format, saying written interview records may only be made if there is no compliant device available and the interview should not be delayed until one can be found.
"Whenever a suitably compliant authorised recording device is available and can be used, it must be used," the code said.
However, there is no statutory obligation for coppers to visually record interviews – it's up to the relevant officer to take this step – and if a suspect refuses this kind of recording, they must first lodge their objection on camera.
The officer will then decide whether to stop the visual recording – but the code stressed that this doesn't affect the need for audio to be recorded.
Among the rules on visual recording, the code says the officer "must ensure coverage of as much of the room or location where the interview takes place as it is practically possible to achieve whilst the interview takes place".
Increasing use of body-worn cameras by police is under continued scrutiny. Earlier this week, a US study said that forces should temper their expectations of the tech.
It concluded there was little evidence that wearing BWCs led to a reduction in use of force by officers, cut civilian complaints, or affected judicial outcomes. ®