Breakfast at Jeffrey's: UK CEO admits Voda 'slightly lost its mojo'
Also slags off BT, backs Ofcom, keeps mum on Liberty tie-up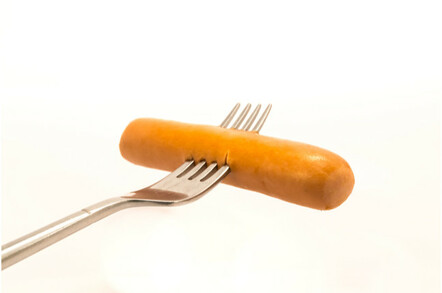 "Basically the message is Vodafone is back," says UK chief executive Nick Jeffrey, a message he's so eager to convey at a breakfast briefing hosted by the company that it almost sounds as if the lady doth protest too much.
Jeffrey was made CEO last September amid the company's customer billing fiasco, caused by an IT cock-up that led to it being hit with a record fine of £4.6m. Previously he was chief exec of its enterprise division.
Reflecting on the last year, he says: "The company had slightly lost its mojo, heads were down, there were some fairly well-understood customer service issues and so on."
Since then Vodafone has invested £2bn upgrading its networks in the last two years, and plans to pump in "a similar investment" in the next 18 months.
It's also put a "huge investment" in customer service, bringing 2,000 bods back to the UK, and has invested heavily in its IT system, having made more than 1,500 IT upgrades. Complaints are now down 80 per cent in the last six months, he says.
As such, he claims the company is now in a strong position to be more "innovative" with its platforms, and with that in mind Vodafone is today launching its Vodafone Passes services. That will allow customers to stream as much content they want for an additional £9 per month on top of their existing contract.
So far it has signed up Netflix, Amazon Video, YouTube, TV Player, Vevo and My5. Although iPlayer is noticeably absent. There's also the £5 per month Music Pass, which among other apps has Spotify and Soundcloud on it, and a £3 social media pass containing WhatsApp, Viber and Facebook Messenger.
That seems to be aligned with the UK strategy group chief exec Vittorio Colao hinted at in May, when the firm reported disappointing figures in Blighty, with EBIDA down 16 per cent to €1.2bn (£1bn).
Colao said the company would "play more aggressively" in the data space, adding that there was potential in the UK to "improve margins".
One such efficiency has been the introduction of the firm's chatbot "Toby" to deal with basic customer queries. Jeffrey says the firm intends to scale up its use of AI to deal with things like billing enquiries too.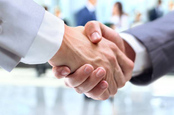 Sources: Liberty Global, Vodafone take seats at negotiating table AGAIN
READ MORE
On the subject of the current wrangling around the forthcoming spectrum auction, with both EE and Three having launched a legal challenge against the regulator, he says Vodafone is "on the side Ofcom".
"BT's actions have delayed the auction," he says (although BT's challenge was a retaliatory move following Three's initial protests).
Not surprisingly, he's fairly critical of the incumbent, saying there must be something "structurally wrong" with the way the UK market operates for there to be such little fibre-to-the-premise penetration, around just 2 per cent.
Fibre is an area Vodafone would like to invest in but Jeffrey believes the attempts to open up BT's network "haven't done enough". He'd like to see more competitive pricing for access to its dark fibre and ducts and poles.
Wouldn't that make the long talked about tie-up between Vodafone and Liberty Global in the UK – something that has already happened in The Netherlands – the logical next step? Colao has publicly described Liberty as "an attractive combination [and] an interesting project". Jeffrey won't comment.
Brexit remains a concern in terms of being able to move capital around freely. Most of Vodafone's business is in Europe, freedom of movement for people, and its data transfer agreements. That's in addition to the economic uncertainty.
Asked if he was certain the company would retain its HQ in the UK following Brexit, he said there were "no plans" to move it. However, after the referendum the business had said it wasn't certain if its group headquarters would remain.
"It remains unclear at this point how many of those positive attributes will remain in place once the process of the UK's exit from the European Union has been completed," a spokesman had said. ®
Sponsored: Detecting cyber attacks as a small to medium business