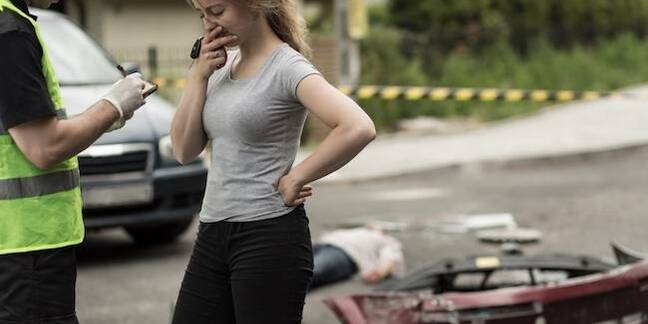 AEV Bill Tinkering with your future driverless car's software and failing to install safety-critical updates will invalidate your insurance, under a newly proposed British law.
"The Automated and Electric Vehicles Bill 2017 is intended to enable consumers in the United Kingdom to be amongst the first in the world to reap the rewards that improved transport technology will bring," say the bill's explanatory notes.
Central to the bill is the question of insurance and liability. When a driverless vehicle crashes, who takes the blame and who coughs up?
The answer is that insurance companies should – unless you've been modding the car's software or not installed "safety-critical software updates". The bill defines "safety-critical" as a patch where "it would be unsafe to use the vehicle in question without the updates being installed".
Lucy McCormick, a barrister specialising in connected and autonomous vehicles, told The Register: "As anticipated, this new Bill is very similar to its predecessors." She explained how various Parliamentary bills, including the Vehicle Technology and Aviation Bill, had been intended to bring these measures into law, until the snap general election earlier this year cleared the Parliamentary agenda.
"Currently," said McCormick, "insurance law is driver-centric: all (human) drivers have to have insurance. The intention behind the proposed Bill is to emphasise that if there is an accident the compensation route for the individual remains within the motor insurance settlement framework, rather than through a product liability framework against a manufacturer."
What if there is an accident when your car is driving itself? "The comprehensive insurer would be obliged to compensate the innocent third-party victim as well as the policyholder," said McCormick.
The bill's authors have also defined the most important thing of all:
a vehicle is "driving itself" if it is operating in a mode in which it is not being controlled, and does not need to be monitored, by an individual
"This," commented McCormick, "recognises the need to distinguish between automated technology which is intended to be accompanied by human monitoring (like Tesla's Autopilot) and that which is designed to allow the occupant to 'switch off' and engage in other tasks, like Audi's recently announced Traffic Jam Pilot. The difference between the two can be quite subtle, so it is excellent that this is being recognised by legislators."
Also included in the bill are future provisions to allow government to force petrol station operators to install electric and even hydrogen car charging points, and to advertise them. The regulations allowing this will be signed into law by a government minister and written after the main bill becomes law.
The bill had its first reading in the House of Commons yesterday afternoon. El Reg will be tracking its progress through Parliament in the coming months. It can be read on the Parliamentary website. ®
Sponsored: Ransomware has gone nuclear