Google faces $10k-a-day fines if it defies court order to hand over folks' private overseas email
Judge rules in fight over seizure of foreign Gmail files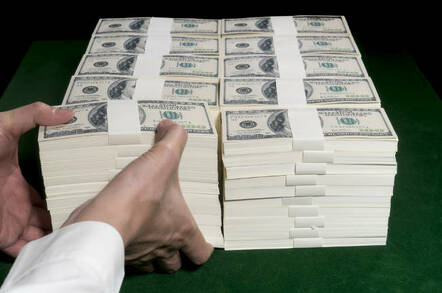 Google and the American government are quarreling over just how much money the Chocolate Factory must pay in daily fines if it loses its war against a search warrant for email held overseas.
The Mountain View giant is refusing to comply with the warrant, issued in the US, requiring it to cough up Gmail messages held on a server outside the country. This week, a San Francisco district court ruled the Mountain View ads giant will be billed a tidy $10,000 per day if it fails to overturn the order and then continues to resist.
Earlier this year, Uncle Sam bagged a search warrant in California to demand copies of some Gmail inboxes stored on a Google server in a data center beyond America's borders. Arguing the data is stored outside US jurisdiction, Google said the US search warrant should not apply.
The government, meanwhile, countered that the messages can be accessed remotely from Google HQ in Mountain View, California, US, so, basically, you can bet your ass it's under US jurisdiction. In mid-August, the courts agreed with the government, ordering Google to hand over the data.
Since then, Google has refused to obey the order, and said it will not consider handing over the mailboxes until its appeal against the warrant is heard. Now, the tech giant and Uncle Sam are arguing over how much the Chocolate Factory should pay in contempt of court penalties if that appeal bid fails and no emails are disclosed.
Google suggested it should be penalized a sum of $10,000 per day. The government, meanwhile, argued that ten large wasn't enough to compel the moneybags tech titan to comply and that a tougher set of penalties should be hammered out.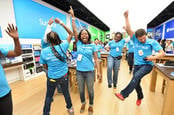 US govt can't stop Microsoft taking its Irish email seizure fight to the Supreme Court
READ MORE
In a ruling [PDF] issued Thursday, District Judge Richard Seeborg agreed with Google that the ten grand figure is sufficient punishment for its contempt of court. The fines will start piling up starting from a week after the appeals courts rule on the warrant challenge, and only if Google loses and continues to defy the order.
Google must also retain all the messages requested by the government while the warrant is being appealed.
"It is true that at first blush $10,000 per day may seem like a small amount to a company of Google's resources. It is not, however, a meaningless amount. After ten days of noncompliance, Google would owe $100,000. After a year of noncompliance, it would owe roughly $3.6 million," Seeborg reasoned.
"The cost to Google of refusing to comply with these warrants will quickly add up. Viewed in this broader context, the $10,000 per day sanction proposed by Google should prove sufficiently coercive; imposing a more severe sanction runs the risk of being more than the 'minimum necessary to secure compliance'."
Google's parent company, Alphabet, reported $26bn in revenues and $3.52bn in profit last quarter, and just led a $1bn funding round for Lyft, so it's not exactly hurting for cash to pay the contempt fines, should it need to. ®
This story was updated to clarify the contempt fines, if necessary, will begin accumulating seven days after Google exhausts its appeals options.
Sponsored: Becoming a Pragmatic Security Leader