Taste the Redmond: Dell strengthens its Azure Stackery
On-premises Microsoft cloud gets 14G servers for more oomph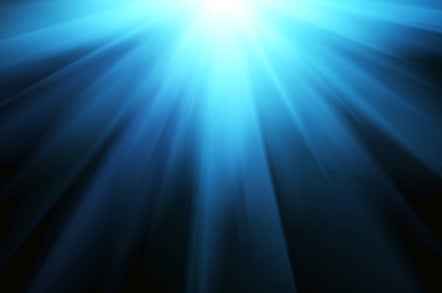 Dell is updating its Azure Stack offering with the latest 14th generation PowerEdge servers.
The full offering name is the Dell EMC Cloud for Microsoft Azure Stack (DECMAS?) which we'll shorten to the Dell Azure Stack.
Azure Stack is about running Microsoft's public cloud in an on-premises incarnation. Dell EMC already supports it with a bundle of Dell 13th generation PowerEdge servers and networking and EMC storage, calling it a hyper-converged system.
The 14G PowerEdge servers use Xeon Scalable Processors, which are more powerful than the Broadwell Xeons typically used in the previous PowerEdge server generation.
Here's Dell's comparison table for its 13G and 14G server versions of Azure Stack:

Click image to enlarge table.
Core counts and memory capacities rise, as does the disk capacity for the large configuration. Dell claims the 14G Azure Stack offers up 156 per cent more workload density - think number of VMs per server - and better price/performance than before.
Wilfredo Sotolongo, veep of sales for Lenovo's Enterprise Business Group, told The Register: "We see a massive wave of success around this [Azure Stack] coming; customers want the economies of scale and flexibility of the cloud to run infrastructure in-house if they can".
When asked why he thought Microsoft had only scaled initial versions to 14 nodes, Sotolongo said it would mean Redmond could "have a product that works and can deliver on its promises," adding, "Too many startups over-promise and deliver hell."
Dell Azure Stack with 14G servers will be available to order in November and ship in December. ®