Programming bootcamp compiles $375,000 check after triggering New York AG's error handlers
Flatiron School accused of operating without license, cocking up grad claims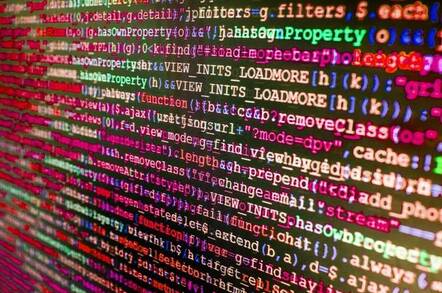 Analysis New York State Attorney General Eric Schneiderman last week agreed to settle charges that New York City-based code bootcamp Flatiron School operated without a license and failed to adequately disclose information about the employment outcomes of graduates.
Flatiron School has agreed to pay $375,000 in restitution to eligible graduates who file complaints with the Attorney General's Office within three months of the settlement agreement.
The school has taught about 1,000 students about computer programming since its founding in 2012 and charges between $12,000 to $15,000 for in-person classes over periods of 12 to 16 weeks. It also offers online courses for about $1,500 a month.
NYAG Schneiderman in a statement stressed for-profit coding schools must comply with state rules and "must provide clear explanations of advertised job placement rates and salary claims of their graduates."
Flatiron's lack of a license reads more like a comedy of errors than malfeasance. The school operated without a license from October, 2013 through September 2017, and not without trying.
The NYAG's complaint recounts how New York's Bureau of Proprietary School Supervision contacted Flatiron in May 2013, but got no response. The BPSS did so again in May 2014. The school subsequently applied for a license for its Brooklyn campus but not its Broadway campus. The BPSS granted provisional approval – candidacy status – and directed the school to fix the deficiencies in its application within a year.
This went on into 2015, with the school acknowledging it had violated the law and signing a settlement agreement. The miscommunication and bureaucratic bumbling continued through 2016 and into 2017, until someone finally managed to satisfy state education officials with the requisite paperwork.
A person familiar with the company's efforts told The Register that the application saga coincided with a less-than-seamless transition by the state's BPSS from a mail-in application process to a digital one.
Pull the other one
The complaint also takes issue with the school's "inflated claims" about the jobs obtained by graduates. Between January and June 2017, according to the complaint, Flatiron on its website said 98.5 per cent of its students received jobs within 180 days of graduation and received salaries averaging $74,447.
What the school neglected to make clear upfront on its website – the data was available in its downloadable jobs report – was the 98.5 per cent employment rate counted students in apprenticeships, contracts, and self-employed freelancers.
Only about 58 per cent of classroom graduates and 39 per cent of online graduates actually had full-time employment within 180 days of graduation.
On a related note, the average salary calculation on the company website only counted former students with full-time jobs, creating the impression that coding was more lucrative than it actually was for those lacking full-time positions.
The complaint is careful not to characterize the school's marketing as deliberately misleading. Indeed, the NYAG's office had nothing but nice things to say about the school.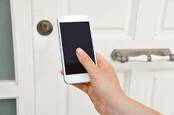 New York Attorney General settles with Bluetooth lock maker over insecurity claims
READ MORE
"The Flatiron school was very cooperative during this process and honored the job guarantee for two of its students already," Attorney General's Office said in a statement emailed to The Register.
The school suggests the lack of clarity about its data is a consequence of its commitment to publishing data about student outcomes, which isn't the norm in the industry, and its failure to anticipate the communication standards to which the state would hold it.
A Flatiron School spokesperson characterized the school as a pioneer in transparency and accountability in education by being the first school to provide an independently verified job outcome report and offering a money-back guarantee for students that comply with various requirements and fail to receive jobs offers.
"The Attorney General's office found nothing wrong with the data in our outcomes reports," the school's spokesperson said in a statement emailed to The Register. "While they agree that our independently audited jobs reports properly disclose the full methodology for calculating these figures – and explicitly allow us to use them going forward – they have asked us to more clearly label those disclosures on our website."
The problem the school ran into is that in attempting to present data that a third-party auditor would accept, it couldn't include salary data from employees with unpredictable salaries. So its salary average had to be taken from only those who had full-time jobs.
Code explosion
The number of coding schools has surged in the past few years but a few have faced problems, as state regulators have tried to bring the schools into compliance with the law and large companies like Kaplan and Apollo Education Group have tried to participate in the market.
The efforts of New York officials to bring code schools into compliance echo those in California, where last year education regulators fined Coding House Institute $50,000 and denied its application to operate following complaints that it had misled students.
According to the Course Report, the number of code bootcamps jumped by a factor of ten between 2012 and 2017. There are now 95 full-time coding bootcamps, which are projected to graduate almost 23,000 student this year.
But since 2016, six of these schools have shut down. The two most recent closures hit schools backed by big education firms without much experience in developer education, or as the source who spoke with The Register put it, companies more concerned with fees than outcomes.
Iron Yard, a four-year-old bootcamp based in South Carolina, USA, and backed by Apollo Education Group, which owns the University of Phoenix, said it was shutting down in July. That same month, Dev Bootcamp, founded in 2012 and bought by Kaplan in 2014, said it would close its doors at the end of the year.
Our source expressed concern that Flatiron's legal entanglement may deter other schools from publishing data about student outcomes. But it may also force coding schools to make sure they're not promising more than they can deliver. ®
Updated to add
After this story was published, Flatiron School got in touch to say it believed the figures cited by the NYAG needed more context.
"The most recent outcomes report shows that (for the classroom grads) 52 per cent of students who accepted a job took a full-time salaried role and 45% took a full-time contract, internship or apprenticeship job," a company spokesperson said. "For the online graduates, 39 per cent of students who accepted a job took a full-time salaried role and 53% took a full-time contract, internship or apprenticeship job."