Way-NO, Waymo! Judge snubs demand for Uber's robo-taxi code
'Overboard' proposal shot down by Corley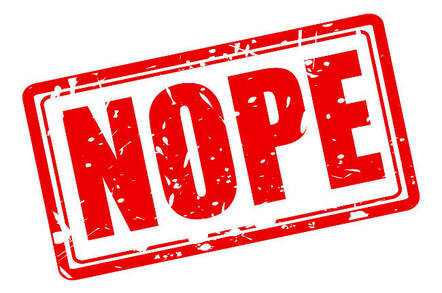 Updated The district judge overseeing Waymo's trade-secret legal battle with Uber has denied a request by Waymo to get all of Uber's self-driving car source code.
Calling the Waymo demand "profoundly overboard", Judge Jacqueline Scott Corley flatly snubbed the Google spinoff on Monday during a hearing in San Francisco, California.
"Waymo's showing focuses on a need for Uber's source code with respect to motion planning and lane change decisions," the judge ruled. "Even though Waymo had previously been given access to Ottomotto's source code, Waymo contends that the source code for motion planning and lane change decisions was not included."
The source code had been sought by Waymo as potential evidence in its claim that Uber allegedly conspired with former top Waymo engineer Anthony Levandowski to steal Waymo's self-driving car technology and give it to Uber by way of the Ottomotto acquisition.
Levandowski left Waymo to found self-driving-truck upstart Ottomotto, which was then bought by Uber. It is alleged by Waymo that Levandowski walked away with gigabytes of internal Waymo autonomous vehicle source code and blueprints and handed it over to Uber's robo-ride engineers after Ottomotto was gobbled up by Uber.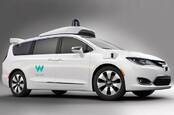 Waymo now way less: Robo-ride upstart drops patents in Uber battle
READ MORE
The now-rejected request had called for Uber to give up the entirety of its self-driving code to Waymo as part of the discovery process ahead of a jury trial into the allegations of trade secret theft. Because the source-code demand came after an August 24 discovery deadline, the request had to be approved by the court.
Judge Corley said that while the overly broad scope of the late request was reason alone to deny, there were several other reasons to toss out the code slurp, including the lack of sufficient cause from Waymo that the code is related to the allegedly lifted confidential files or has any new evidence not already shown in the Uber Stroz Report findings.
"Waymo seeks discovery related to an undefined source code trade secret that was not included on its original list of more than 120 trade secrets," the judge concluded. "Waymo's evidence and argument do not persuade this Court that production of Uber's current source code is warranted."
Next up in the case is the quarrel over the jury instruction process. Lawyers for each side are set to present their respective jury instructions by October 24, and then their responses to the other side's submissions by October 27. ®
Updated to add
Waymo has filed an updated request to the courts to narrow the scope of the code sought. Now Waymo only wants to view recent Uber Planner source code and only wants to inspect the code for 24 hours. Waymo is also set to file a motion amending its claim against Uber to add software misappropriation.