Tell us what you're doing in DevOps, Containers, and Agile
Tell us what you've stopped doing too...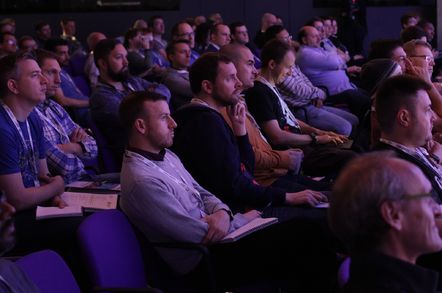 Events If you want to tell a few hundred of your peers just what you've been doing with DevOps, Containers, Agile and Continuous Delivery, you've got till midnight this Friday to respond to the Continuous Lifecycle London call for papers.
Whether you've gone beyond the cutting edge, or are in the middle of a leap from the decidedly blunt edge, we want to know what you're doing out there in the real world.
We don't just want to hear a stream of buzzwords held together with a dash of culture. We want to hear about the realities of addressing real-world problems in organisations large and small, old and new.
Whether you've been cloud native from the get-go, or have to accelerate development and deployment on a system that includes technology older than you are, we – and our attendees – really want to hear what you're doing about it.
If you've got experience of multiple projects and technologies, and can explain what works, what doesn't always work, and what is never going to work... well, don't keep it to yourself.
Likewise, if your experience with containers or continuous delivery doesn't quite correspond with the talks you see at other conferences.
The call for paper closes on October 20, and shortly after that, our esteemed programme committee will be chewing through the proposals, looking for the meat, and discarding the marketing waffle.
For some added inspiration, you can see a selection of this year's speakers here. At the same time, if you're a little unsure about your proposed topic, or simply haven't done this sort of thing before, get in touch. We're happy to talk things through and help you get your proposal into shape.
You can get full details of the process and the issues we're particularly interested in here. We look forward to hearing from you. ®