Twitter to be 'aggressive' enforcer of new, stronger rules
Grab some popcorn as we wait to see if @realdonaldtrump passes test of no hate symbols and glorifying violence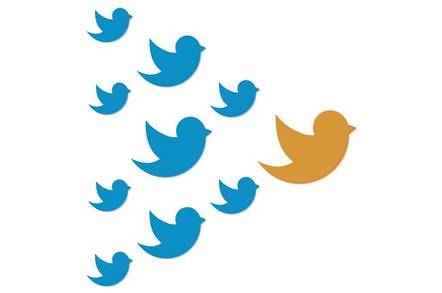 Twitter has reacted to last week's criticism arising from its suspension of actor actress Rose McGowan's account, after she strongly criticised alleged sex fiend Harvey Weinstein – by announcing it will soon implement and aggressively police new community standards.
The micro-blogging network's co-funder and CEO Jack Dorsey used his personal @jack account to spread Twitter's justification of McGowan's suspension.
👇🏼 thread. We need to be a lot more transparent in our actions in order to build trust. https://t.co/7T6aliOXmG

— jack (@jack) October 12, 2017
A day later he tried to explain Twitter's actions, as follows:
8/ These changes will start rolling out in the next few weeks. More to share next week.

— jack (@jack) October 14, 2017
As Dorsey says, we'll have to wait a few days to learn the precise text of the new rules and how Twitter plans to enforce them.
Once the company's plans are revealed, two controversies await.
Firstly, Twitter's interpretation of its rules will be keenly-watched. To understand why, consider that US president Donald Trump re-tweeted this effort.
Donald Trump's amazing golf swing #CrookedHillary pic.twitter.com/vKhxxFCBV1

— Mike (@Fuctupmind) September 14, 2017
Is that glorifying violence? Or is it just a joke?
Which is where the second controversy will likely erupt. Domain name registrars have come under fire for refusing to work with hate-site The Daily Stormer, as some feel it is not a registrar's role to decide what content can and cannot reach the Internet. Once Twitter starts to make more of those decisions, it will doubtless come under fire for its decisions.
The last registrar to bin the Stormer, EasyDNS, did so because its CEO felt it wasn't worth imperilling his business to defend the rights of white supremacists.
Dorsey said his motivation for the new rules is that Twitter's current fine print sees "voices silencing themselves and voices speaking out because we're *still* not doing enough" to keep the network civil. So perhaps he's willing to wear criticism for censorship in the name of making his company feel like a safe space for some users. ®