An oil industry hacker facing jail, a $20m damages bill, and claims of counter-hacking
Inside the bizarre ongoing Rigzone saga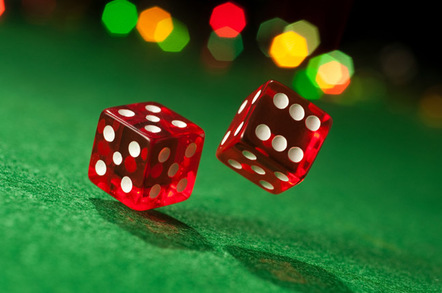 Analysis David Kent, of Spring, Texas, USA, was sentenced to prison earlier this month for hacking Rigzone.com, a oil and gas industry website he founded and sold to employment data biz DHI Group, in an effort to build a second site, Oilpro.com, into an acquisition target.
Kent is expected to report to prison in Texas for a year and a day just after Thanksgiving, and to pay $3.29 million in restitution. The criminal case against Kent has been concluded, at great personal cost, his attorney, James Munisteri, of Gardere Wynne Sewell LLP, explained in a phone interview with The Register.
What remains is DHI's civil lawsuit against Kent and the counterclaims by Kent and other individual involved in the affair.
Kent is trying to get the civil suit against him thrown out, on the basis that DHI, which operates Dice.com in addition to Rigzone and other job-oriented websites, alleged engaged in its own hacking of now defunct Oilpro.
Kent's countersuit, filed in Houston, Texas, accuses DHI of violating the Computer Fraud and Abuse Act, the Digital Millennium Copyright Act, breach of contract and trademark infringement, among other claims.
DHI raised the possibility that its data collection practices may be unlawful in its February 2016 10-K financial filing, though it's unclear whether this can be interpreted as anything more than just cautionary boilerplate.
Kent's complaint asserts its more than a possibility, charging DHI with breaching Oilpro.com's terms of service by crawling and copying its data – not exactly what one would call actual hacking.
Scraping
In statement to the court, Kent said, "On or around June 16, 2015, I personally saw on Dice Open Web that DHI was, in fact, displaying information from Oilpro member profiles that could only have been obtained by DHI scraping Oilpro's website, in violation of Oilpro Terms and Conditions."
DHI is seeking damages beyond the $3.3m agreed to resolve the criminal complaint against Kent. According to court documents and to Munisteri, Brian Campbell, veep and general counsel for DHI, has asked for $20m in damages in the civil case.
"That's a 100 per cent complete fiction," said Munisteri. "It's a 100 per cent crazy wild complete fiction. Twenty million dollars assumes that all of the resumes on the Dice website were taken. But they weren't."
Munisteri said DHI has admitted they don't know of any customers they lost as a result of Kent's actions. He contends that Kent's unauthorized access – copying profiles from Rigzone for email addresses to solicit oil and gas industry professionals to join Oilpro.com – had basically no impact on DHI.
A letter to New York District Judge Denise Cote last week from Dan Cogdell and David Spears, two other attorneys representing Kent, states that DHI in sworn testimony acknowledged that it lost no members, no customers, no income, and no market value from Kent's actions.
Munisteri attributed DHI's damage claim to greed. "Dice is just trying to seek more money even though they've been overpaid for whatever damages they did incur," he said.
Those damages, he argued, should be zero.
"There are really no damages," Munisteri insisted, suggesting that company incurred no cost beyond using salaried employees to patch code that had known issues since 2010, when DHI, then called Dice Holdings, purchased Rigzone from Kent for $51m.
A DHI spokesperson declined to comment. ®