Ex-Autonomy CFO begs court to toss out US fraud allegations
Hussain's lawyers say exec can't be tried in the States for what allegedly happened in UK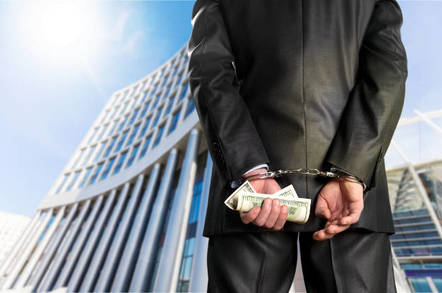 The former chief financial officer of ill-fated $11bn HP acquisition Autonomy is asking a US court to dismiss felony fraud charges related to his role in the 2011 merger deal.
Lawyers for Sushovan Hussain argued in the San Francisco Northern California district court late last week that the American government has no grounds for the charges of felony wire fraud, conspiracy, and securities fraud brought against their client.
Hussain, who was indicted last year on the federal charges, has pleaded not guilty and faces a jury trial starting in February 2018. Now, his attorneys are arguing that he shouldn't have to face that trial, as his alleged misdeeds took place in the UK, well out of Uncle Sam's jurisdiction.
"Given the extraterritorial nature of this case, it is unsurprising that the government has spent five years casting about for a theory and a victim, most recently in a superseding indictment that tacked on a sixteenth count and alleged a scheme to defraud an all-new category of securities holders," Hussain's lawyers argued [PDF].
"With that superseding indictment, the government now appears to have settled on three distinct "victims" and three separate schemes to defraud — each of which is fundamentally flawed."
According to the motion, Hussain's alleged wire fraud – which he denies – would have occurred when he was working for Autonomy in the UK to have the company acquired by HP's Dutch subsidiary Bidco, placing him outside of the scope of US financial law.
As to the charges of securities fraud, the lawyers claim that the US Department of Justice is making an overly broad interpretation of US Code 1348 and that Hussain was not actually involved in US securities, again placing him outside of US jurisdiction.
"The indictment fails to allege any action taken by Mr Hussain 'in connection with' US-listed securities and is thus an arbitrary and standardless application of section 1348 that deprives him of the fair notice to which he is constitutionally entitled," the motion argues.
"Mr Hussain could never have anticipated that by making representations to Bidco in the course of its acquisition of a foreign company, he would be charged with fraud in connection with HPQ securities."
Judge Charles Breyer has yet to rule on the motion. ®
Sponsored: Becoming a Pragmatic Security Leader