The RDX is a neat niche removable disk storage product that can now tell ransomware to get lost.
Overland-Tandberg is a Sphere3D business unit that punts RDX QuikStor drives with 1, 2, 3 or 4TB capacities. It has introduced rdxLOCK software with a RansomBlock feature, which turns an RDX into a WORM (Write Once Read Many) drive. Customers get the code and a licence to it with any RDX drive they buy.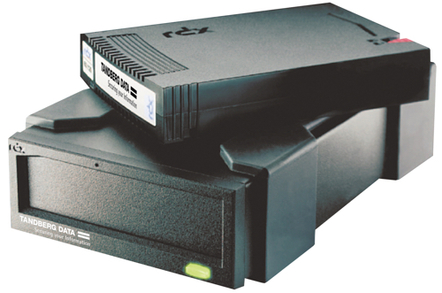 RDX drive and QikStor station
Overland-Tandberg states that rdxLOCK can be deployed as RDX RansomBlock to protect RDX systems from malware, trojans, crypto-viruses and ransomware. It stops unauthorised data access to RDX media and prevents malware from deleting, renaming or manipulating data. There are whitelist and blacklist functions for applications.
The rdxLOCK code works with different PC and server systems as the licences are solely bound to the removable media. RDX media and RansomBlock mode can be addressed via any conventional backup software.
For example, Veeam Backup and Replication has been verified with RDX.
The rdxLOCK software can be tested for 60 days free of charge. The entry-level MSRP list price for RDX WORM Media is €544 or $599. Check out the datasheet here. ®
Sponsored: Webcast: Simplify data protection on AWS