Got a software development and deployment story?
Tell us what you're doing - or not doing - with DevOps, Containers, Agile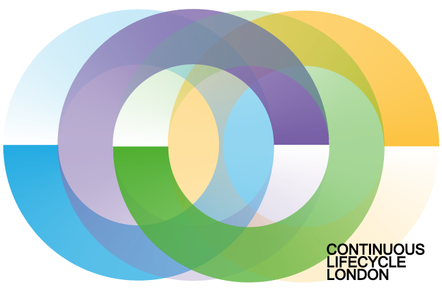 The call for papers for Continuous Lifecycle 2018 closes in a couple of weeks, meaning you've still got the chance to tell your peers, and us, exactly how software development and delivery should work.
Continuous Lifecycle aims to cut through the hype, and show what really happens when real tech pros - like you - take ideas like Continuous Delivery and DevOps and technologies like Containerisation and put them to work.
You might have been give a blank slate and a huge budget to reimagine software development and deployment from the ground up.
You might have been shown decades of legacy code lashing together a mainframe, a data centre and the cloud and been told "er, can you sort it?"
Or you might have had to go guerilla, reconstructing both your organisation's culture and delivery schedule on the quiet.
Startup or established enterprise, public or private, we're interested in how you've grappled with the big ideas, big, and not so big names, and survived. (Or not.)
The call for paper closes on October 20, and shortly after that, our esteemed programme committee will dive into the proposals, looking for the meat, and discarding the marketing waffle. The conference itself runs next May.
For some added inspiration, you can see a selection of this year's speakers here. At the same time, if you're a little unsure about your proposed topic, or simply haven't done this sort of thing before, get in touch. We're happy to talk things through and help you get your proposal into shape.
You can get full details of the process, and the issues we're particularly interested in here. We look forward to hearing from you. ®
Sponsored: Becoming a Pragmatic Security Leader