UK spy oversight body updates rules to include right of appeal
Hearings without complainant still A-OK though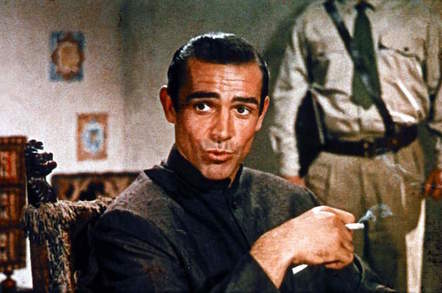 IPA The UK government is planning a number of "significant" changes to the rules governing spy oversight body the Investigatory Powers Tribunal.
The IPT, the only judicial body that can hear complaints against spies, was established under the Regulation of Investigatory Powers Act back in 2000.
Seventeen years on, the government has acknowledged that the rules that define its procedures are "out of date", and has issued a consultation on a new set that also reflect changes brought about by the 2016 Investigatory Powers Act.
The draft rules - released in the midst of conference season as the Conservative party's gabfest kicked off - include provisions for people to appeal the tribunal's decision.
This right of appeal is expected to come into force by the end of this year, and two new rules will provide for the making and determination of applications to the IPT under this right.
The government has also added an explicit power for the IPT to direct a respondent to disclose documents or information to a complainant if the tribunal considers it necessary.
Other changes include the removal of the rule that required the tribunal's proceedings to be considered in private. According to tribunal president Michael Burton - who wrote (PDF) to home secretary Amber Rudd endorsing the changes - this was ruled to be beyond its legal authority "some years ago".
The draft also adds a requirement that the tribunal "endeavour so far as is possible to conduct open adversarial proceedings", which Burton again said was already reflected in its practice.
The tribunal will retain the ability to hold a hearing in the absence of the complainant or respondent when necessary.
Elsewhere, the draft rules add a description of the circumstances under which the tribunal can appoint a counsel, for instance when a complainant is not legally represented, as well as the functions it may be asked to perform.
According to the consultation document (PDF), the aim is to ensure that there is a mechanism for an appeal in a closed hearing.
The rules "provide for the possibility that a point of law could arise in a closed hearing, which may be subject to appeal (ensuring there is a mechanism to bring this to the attention of a complainant)", it stated.
In his letter to Rudd, Burton described the draft rules as a "solid basis" for the tribunal to continue its "rigorous oversight of the intrusive powers exercised by public authorities" under RIPA and the IP Act.
He added that the members of the tribunal believed the proposed rules fulfilled the requirements of the body, but "look forward" to the consultation.
The six-week consultation closes on 10 November. ®
Sponsored: What next after Netezza?