Fresh strike action ballot planned at Fujitsu over pay, pensions, job cuts
Brothers at Unite have seen little progress since last demos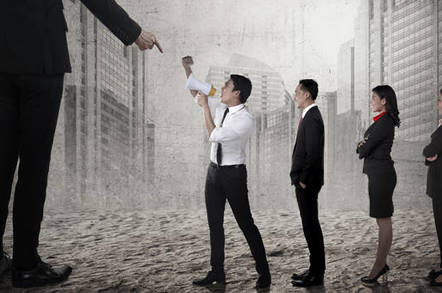 Unionised workers at Fujitsu will again be tested on their appetite for fresh strike action over proposed jobs, silencing of company reps in the Works Council, pay and pensions, says Unite.
The Japanese organisation confirmed in October last year that it planned to chop 1,800 employees to beef up UK margins that were "significantly below expectations". The process was always going to be protracted with the last of the layoffs to come in 2018.
It is not yet clear how many staff have exited – Fujitsu refused to provide us with the figure. Some 2,500 people were previously put in the "at risk" category, out of a total local workforce of 12,000.
The closure of UK employee consultation committee Fujitsu Voice, replaced by a European version, was also viewed by Unite as a way to weaken their bargaining position.
Strike action taken so far has not derailed the redundancies or provided a platform in which Fujitsu has offered to close a 16 per cent gender pay gap. Nor has it overturned Fujitsu's decision to apply a retrospective pension cut of up to 15 per cent for staff aged 60 years and older.
"Unite members across Fujitsu had been taking industrial action to restore their voice, to protect jobs and extend their collective bargaining agreements across the UK," said Unite regional officer Louisa Bull.
Unite paused further strikes to "settle the dispute action" as an offer from the business was put to members, but the "company offer proposed to worsen existing rights for reps and members".
"Industrial relations at Fujitsu are poor and the management's attitude is dismissive. As a consequence, we are preparing for a fresh industrial action ballot," said Bull.
Staff affected are said to be based at 12 sites in London, Manchester, Birmingham, Edinburgh and Belfast.
Fujitsu made a profit of £86.5m in the UK last year and one director got a 13 per cent pay rise to £1.635m.
The company refused to comment. ®
Sponsored: Practical tips for Office 365 tenant-to-tenant migration