What does Elon Musk really need? A personal theme tune, of course!
Do not adjust your set, you are not watching The Day Today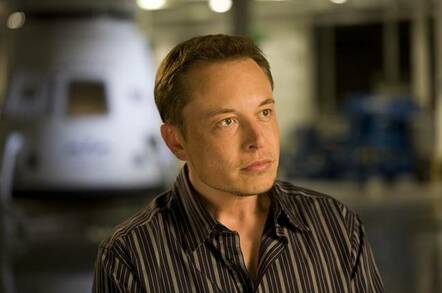 Weezer's former bassist has written a "theme tune" for Elon Musk. Why? He was feeling miserable, apparently.
Matt Sharp, erstwhile plucker of fat strings for the pop-punk pack, penned the "mournful ode" to the Tesla gros fromage but then said it was "not a tribute to Musk", according to glossy Wired.
"I was trying to get off this blue marble as quick as I could, I think," Sharp told the mag. He wrote the song in the aftermath of his father's death, along with a host of other sci-fi themed tunes.
The song itself – titled "Elon Musk Is Making Me Sad" – features Musk and Sharp as small boys in a rivalry-ridden friendship. The boys are given Commodore Vic-20s. Musk's character goes up in the world, whereas Sharp merely goes along.
The lyrics are... well... judge for yourself from this snippet:
Elon's making me so sad cause I calculated the math of our birthdates / And I had a head start out of the start gate, 2 years plus 86 days, but that all went to waste / Oh, Elon you're making me so sad cause the race that I wanted to have was not much of a race
Sharp, now frontman of The Rentals, played with Weezer until 1998 and featured on the 1994 earworm "Buddy Holly".
Musk is chief of Tesla and SpaceX and has come up with various implausible large-scale ideas, including Hyperloop (a supersonic tube train) and a project to send humans to Mars. His SpaceX company has successfully pioneered reusable space booster rockets, landing them back on barges in the sea after using them to propel items into orbit. ®
Sponsored: Detecting cyber attacks as a small to medium business