Pumpkin bumpkins battle, 800kg monstrosity wins
Orange you glad that growers beat showers?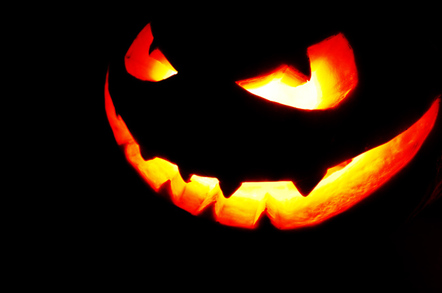 Things are getting real for outdoor pumpkin growers ahead of a European championship that starts in less than a week: a German team yesterday won the national heats with a near-800kg orange beast.
A team from Bavaria beat 59 other growers from across the country to carve out the top prize at the Ludwigsburg Pumpkin festival on Sunday, the 18th year that the annual competition has run.
The winning vegetable actually weighed in at 792.5kg, or enough to make 100 pumpkin pies serving around 800 people. Despite this bulk, it still came up well short of last year's 900kg record.
The dreaded runners-up spot went to a – presumably dejected – team from southern Hesse, whose pitiful growth tipped the scale at 644kg, which still overshadows the largest outdoor record in Blighty at 605kg (in 2014).
The victorious German team will now quality for the European pumpkin growers championship set to take place next weekend – also in Ludwigsburg.
No doubt, visitors will wait with bated breath to see if the 1,054kg record set by a Swiss group in 2014 can be toppled.
The seed for that particular freak of nature was actually bought for a record £1,250 at auction earlier this year by an Ipswich-based seed company, Thompson and Morgan, so it could be the vegetable equivalent of Zola Budd (importing talent to team GB) in the not-too-distant future.
The festival in Ludwigsburg is the largest of its kind on the planet, with well over 450,000 units brought to the city, outnumbering the local residents by five to one. The pumpkins are put onto scales by forklift trucks and people.
Flourishing baroque in Ludwigsburg Germany...A Castle Garden with pumpkin. pic.twitter.com/cYC9bk8PJc

— Carlos S. (@khschmitt77) September 28, 2017
Following the European clash, the pumpkins are then sliced and diced into chunks that are then given to the visitors. Exciting stuff indeed.
As always, El Reg will keep you posted on developments. ®